Simplified Payroll & Workers Comp Insurance With the New PEOPayGo Mobile App
Press Release
•
May 10, 2023
Say Hello to PEOPayGo's on the Go Mobile App. Say goodbye to tedious paperwork, HR, and payroll reporting headaches. Our mobile app enables you to easily request certificates, add new employees, submit time sheets, and request payment form changes using digital forms.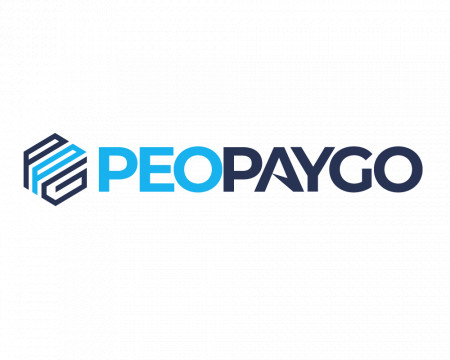 DANIA BEACH, Fla., May 10, 2023 (Newswire.com) - PEOPayGo's new mobile app that is designed to make processing payroll and workers comp insurance easier for small businesses, especially in the construction & blue collar industries. It provides a streamlined, easy-to-use interface that makes it simple to onboard new employees and track employee data, calculate and pay payroll taxes, and manage workers comp insurance policies. The app also offers reporting and notification features to help businesses stay on top of their payroll and insurance obligations.
This can be particularly helpful for construction companies who are often working in the field. The overall goal of the app is to make processing payroll and workers comp insurance as simple and straightforward as possible for small businesses.
PEOPayGo makes it easy to request a certificate of insurance, submit payroll hours in the time sheet, change your payment information, and manage your employees. Each of these features is available through a simple interface that is designed to be easy to use. For example, to request a certificate of insurance, users can simply click on the "Request Certificate of Insurance" button and enter the required information.
The app will then generate a certificate of insurance for the user. In a similar way, users can easily submit payroll hours, change payment information, and manage employees through the app.
PEOPayGo provides affordable payroll, HR, and workers' compensation services to businesses of all sizes. We can assist you with pre-approved workers' compensation codes, even if you don't have an employee yet.
Melanie Montenegro, President says, "Our goal is to simplify the process of managing a small business by providing access to workers' compensation insurance, payroll, and HR management through our P.E.O. Instaquote program. We aim to eliminate the administrative frustrations associated with running a company. With our user-friendly Instaquote, determining your workers' comp rates before purchasing is hassle-free."
At PEOPayGo, our values are centered on Dedication, Responsibility, Education, Attitude, and Motivation, all supported by Teamwork. Our philosophy is that there is always a solution, and we have an exceptional team of individuals with a can-do mentality who work together to achieve success.
We have been ranked at No. 54 on the prestigious Inc. 5000 Regionals: Southeast list for the third year in a row.
Source: PEOPayGo