Silver Fee Clarity Takes the Guesswork Out of Asset-Based Investment Management and Advisory Fees
Press Release
-
updated: Feb 6, 2018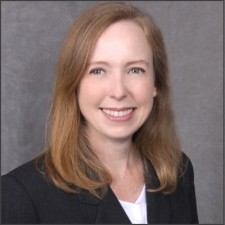 NEW YORK, February 6, 2018 (Newswire.com) - Advisory asset-valuation fee calculations can be far from obvious – particularly when trying to understand fee amounts based on multiple interacting UMA-sleeve and asset class schedules with numerous breakpoints, overrides and exclusions. To help operations professionals, advisors and investors better understand critical and complex fee information, Silver is excited to announce the release of Fee Clarity – an innovative fee explainer – as part of its enterprise Fee Billing solution.
By presenting clear views of complicated calculations, Fee Clarity significantly improves customer support productivity and enhances investor confidence.  Fee Clarity effectively turns the Fee Billing system inside out by illustrating each component of the fee calculation in easily understandable formula, graphical and natural language forms so advisors and support staff can quickly address investor questions and investors can grasp the details of their fee information.
"Fee Clarity surfaces our system's detailed underlying data allowing advisors and support teams to see with one simple report how household, client or account fees were generated for each billing period," according to Teri Manton, director of product management for Silver's Wealth Solutions.
Using Silver's flexible APIs and widgets, wealth management and advisory firms can expose Fee Clarity directly to their advisors and account holders.  "We've heard horror stories about long, multi-party call chains to explain fees to clients. These customer service fiascos often result in a lack of details, incorrect information or just lead to more questions," continues Manton.  "When exposed via a client portal, Fee Clarity can eliminate these calls altogether by allowing clients to explore transparent, easy-to-understand fee calculation details including inputs, schedules, exclusions and intra-period changes."
Manton also believes that the "best interest" regulations come into play. "I feel strongly that surfacing Fee Clarity reports to advisors, support teams and investors is a great way to show that advisors are acting in the best interests of their clients."
Click here for more information about Silver Fee Clarity.
About Silver Management Group Inc.
Silver is a leading provider of business and technology solutions for the investment services industry. The Silver team applies decades of securities industry and software development experience, along with a passion for solving real-world problems, to deliver cost-effective brokerage operations and wealth management solutions for our clients. Silver's strategic partners provide complementary services, software and market data to enhance Silver solutions. Silver's proprietary software solutions are currently used by some of the world's most respected financial institutions to process tens of millions of investment accounts and more than $1 trillion in assets.
For more information, please call (800) 319-6865 or visit www.silvermanagement.com.
Source: Silver Management Group Inc.
Share:
---
Categories: Business Process Management (BPM), Asset Management, Banking, Finance, Insurance, Financial Accounting, Retirement and Estate Planning, Accounting
Tags: account fees asset based fees, advisory fees, client, fee, fee billing, Fee Clarity, household, management fees, Silver Fee Billing, Teri Manton, UMA, UMH
---