Silk's Latest Offering Enables Mid-Size Enterprises to Run Mission-Critical Applications on the Cloud
Press Release
•
Jun 21, 2023
Will also provide greater resiliency for Microsoft Azure Premium SSD v2 Disk Storage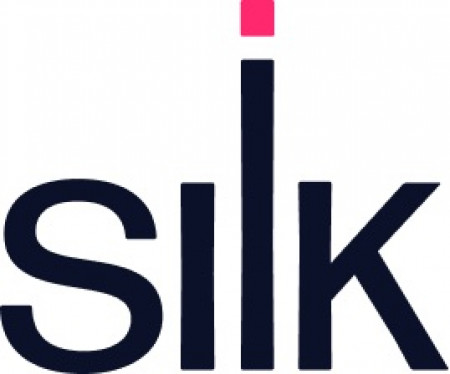 NEEDHAM, Mass., June 21, 2023 (Newswire.com) - Silk, a leading platform for accelerating the performance of business-critical workloads to the cloud, today announced a new offering to make it easier than ever for mid-size enterprises to run their most important applications on the cloud.
The offering gives customers an option to build Silk Data Pods (SDPs) using Microsoft Azure Premium SSD v2 Disk Storage. Based on Silk's stable architecture, the new offering enhances the resiliency and the high data consistency and availability that Azure Premium SSD v2 disk users are accustomed to.
In addition, Silk on Azure Premium SSD v2 Disk Storage allows for small-capacity SDPs. This comes along with a new Express Pack that Silk is introducing to the market that offers a simple entry point for medium-sized companies, as well as secondary systems of large enterprises, to run on Silk. The Express Pack offers a small SDP at a lower licensing price that can be scaled as the company grows, based on the performance and capacity needs of the environment.
While this latest offering makes it possible to run smaller workloads and deployments on Silk, Silk on Azure Premium SSD v2 users can still see the significant performance improvements, data services, and snapshots that Silk offers to supercharge customers' cloud environments.
In addition to enabling Silk on Azure Premium SSD v2 disks and giving Silk access to the larger medium enterprise market, this new offering continues to make further efficiency improvements to the Silk platform. This includes SAML-based Single Sign-On and several performance enhancements.
"At Silk, we want to give customers the performance, resiliency, manageability, and cost efficiency needed to harness the power of the cloud," said Dani Golan, Founder and CEO, Silk. "These are critical for the most important applications and databases in all organizations' environments - regardless of company size. With this new release, we're excited that our platform has matured enough to be able to expand our market reach and help even more organizations bring their mission-critical workloads to the cloud."
"Silk's unique architecture enables it to build on the cloud-leading capabilities that Azure Premium SSD v2 Disk Storage can provide, delivering to our joint customers extreme levels of performance, availability and scale," said Aung Oo, GM Azure Storage Engineering, Microsoft.
This new offering is now available on both the Microsoft Azure and Google Cloud marketplaces. To request a demo, visit https://silk.us/request-a-demo/.
About Silk
The Silk Data Virtualization Platform gives demanding workloads up to 10x faster performance on the cloud. Without refactoring, applications can move to the public cloud without compromising on performance or overspending to mitigate risk. Industry leaders in e-commerce, SaaS, FinTech, and healthcare trust Silk with their business-critical workloads to get the ultra-fast speeds their customers demand. Silk is headquartered outside of Boston, MA. To learn more, visit silk.us.
###
Source: Silk Technologies