Silk Expands Microsoft Partnership to Reach 95% of Fortune 500 Companies
Press Release
•
Nov 3, 2021
Silk is now fully transactable and more widely available to customers on the Azure Marketplace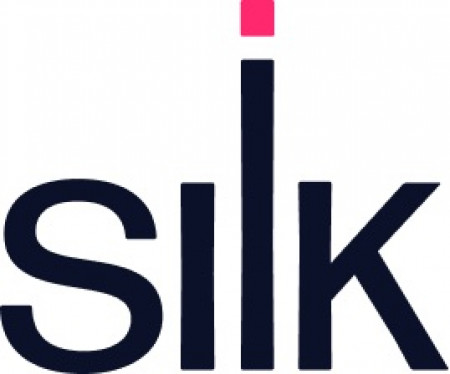 NEEDHAM, Mass., November 3, 2021 (Newswire.com) - Silk, the leading platform for accelerating the flow of mission-critical data on the cloud, today announced that it is now available as a fully transactable solution in the Microsoft Azure Marketplace. Microsoft's new capability facilitates access to Silk for over one billion Microsoft users and more than 95% of Fortune 500 companies using Azure. Silk first became a Microsoft IP co-sell incentivized partner in February 2021.
As Azure's preferred solution for high-performance SQL Server and Oracle databases, Silk's full integration with the Microsoft Azure marketplace increases Silk's visibility to over 15,000 Microsoft field sellers and allows Azure users to retire their Microsoft Azure Consumption Commitment (MACC). Silk's Data Platform solution, coupled with Microsoft's newly lowered marketplace fees, allows Azure users to migrate data to the cloud and use this data up to 10x more quickly while saving up to 30% of the cost.
"Customers have seen great success leveraging our partnership with Microsoft Azure to migrate their mission-critical data into the cloud efficiently," said Silk CEO Dani Golan. "I'm excited about this next step in our partnership, and that our solution is available to help over one billion Microsoft users quickly migrate their databases and start taking advantage of all the benefits of life in the Azure cloud."
Silk's platform sits between the customer's application stack and the cloud data infrastructure, allowing the customer's database to remain in its original configuration. By providing real-time data reduction, thin provisioning, and zero-footprint clones, Silk allows customers to shorten cloud adoption times while delivering a superior user experience.
About Silk
Silk is the leading platform to quickly move mission-critical data to the cloud and to keep it operating at performance standards on par with even the fastest on-prem environments. Silk works with global enterprise companies and cloud providers to ensure a seamless, efficient, and smooth migration process, followed by unparalleled performance speeds for all data and applications in the cloud.
The platform makes cloud environments run 10x faster, and the entire application stack is more resilient to any infrastructure hiccups or malfunctions. Silk has offices in Israel and is headquartered in Needham, Massachusetts. For more information, visit https://silk.us/.
Press Contact
Jill Rosenthal for Silk
silk@qh-pr.com
Source: Silk