Signature Closers Joins an Elite Club; Places for the 5th Consecutive Year on the Inc. 500 / 5000 List
By placing for the 5th consecutive year, Signature Closers joins an exclusive group of companies that have appeared on the list five times or more. Less than 10% of companies that make the Inc. 500/5000 list have ever placed on the list five times or more.
Press Release
-
updated: Aug 16, 2018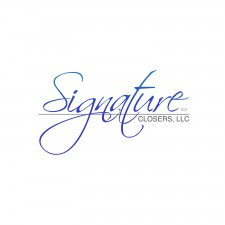 COLUMBUS, Ohio, August 16, 2018 (Newswire.com) - For the 5th consecutive year, Signature Closers, LLC, based in Columbus, Ohio has been recognized on the Inc. 500/5000 list as one of the fastest growing privately-held companies in the United States (https://www.inc.com/profile/signature-closers) by placing #4,240. This milestone is only achieved by 10% of companies to have ever made the Inc. 500/5000 list and puts the company in an elite class of companies, including Mindbody, Ruoff Home Mortgage, and Mindgrub as five-time honorees.
Signature made its debut on the list in 2014 at #140 and appeared in 2015 (#398), 2016 (#1,891), and 2017 (#3,970).
The company that began as a vendor management partner to title companies and lenders across the United States by assigning and overseeing nationwide notary and attorney real estate signings has evolved in recent years to provide several technology-driven solutions to the industry.
Their platform, SYNC, capitalizes on existing technology at Signature Closers, but expands upon this strong foundation to allow title companies and lenders to self-manage their real estate signings using the industry's most complete solution. A recent press release with Adeptive announced the deepest integration available with Adeptive's ResWare platform that allows title company users to manage the entire notary or attorney signing process through SYNC's technology without ever having to leave ResWare; a solution not found anywhere else in the industry.
Adeptive President Bryan Buus adds, "Enabling our users to be as productive as possible so they may focus on their customers and overall business is part of our vision to provide the highest value solution on the market. This notary integration is just another part of that commitment and the evolution of the industry to a transparent and seamless transaction."
Signature Closers has been heavily involved in assisting with signings using the newest eClosing technology solutions with partners such as Pavaso and is focused on providing traditional in-person closings, in-person eClosings, and remote eClosings as this technology takes form in the future.
"I firmly believe our commitment to a service-first mentality combined with our focus on consistent processes operated by a great team has allowed us to achieve such remarkable accomplishments in a short period of time. To be honored five times on this list is an incredible honor and one that we are grateful to have earned," said Signature Closers President Mark Fleming Jr. "We look forward to innovating new solutions and hope to be a major contributor to the growth of eClosings and eClosing technology while still offering our traditional in-person closing solutions," added Fleming.
About Signature Closers, LLC
Signature Closers was founded in Columbus, Ohio in 2006 and provides title companies and lenders in residential and commercial real estate markets with secure closing transaction support. To date, the Signature Closers Network of signing agents has completed hundreds of thousands of real estate closings across the country.
Through a national network of vetted signing agents and integrations with partners such as Adeptive's ResWare system, Signature Closers provides a signing management platform, delivery, and tracking of closing documents, post-closing management, tax reporting and vendor payment oversight, among other services. The company offers an integrated platform called SYNC (Secure Your Notary Closer) to companies that want an automated compliant system to self-manage their real estate closings with back-end support services for paying vendors, tax reporting and a full-service scheduling team to back them up. Signature also provides support to some of the nation's leading eClosing technology platforms such as Pavaso.
Source: Signature Closers, LLC
Share:
---
Categories: Mortgages and Loans
Tags: Adeptive, eClosings, Inc500, Mortgage Closings, Nationwide Notary, Pavaso, Real Estate, Signature Closers, Signing Company, Signing Service
---