SignalBooster.com Highlights Need for Industrial Signal Booster Wilson Pro 1000R in Buildings.
In a cost versus benefits analysis, the new rack-mount industrial amplifier has immense cellular signal boosting capabilities in comparison to its cost.
Press Release
-
updated: Mar 5, 2017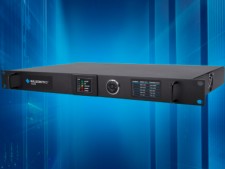 Houston, USA, March 5, 2017 (Newswire.com) - With industrial grade cellular signal boosting power and ease of installation as a rack mount unit in an IT cabinet or server room, the Wilson Pro 1000R is Wilson Electronics' new single-output cost-effective industrial booster for indoor cell connectivity solution in large buildings. 
The problem of weak mobile reception is magnified inside buildings where building materials prevent signals from reaching areas closer to inner floor spaces. Elevators akin to the modern day Faraday Cage prevent wireless communication. This fact can potentially be life threatening in case of an after-hours malfunction or power outage within the facility.
SignalBooster.com now offers a single output amplifier is easy to use, yet powerful enough for medium to large enterprises that require indoor wireless coverage boost for as much as 75,000 sq. ft. of in-building spaces. It is similar in capability as its wall mount version, Wilson Pro 1000 industrial cell phone signal booster. It is ideal for non-profit or for-profit public or private companies and government owned or leased properties.
Both Wilson Pro 1000 & 1000R mobile signal amplifier kits are easy to manage and integrate very easily into any building's existing communications and IT infrastructure. The setup has been made even easier with inclusion of a color display which indicates all required system information.
They offer superior cell phone coverage compatible with most US and Canadian North American service carriers using 2G, 3G, 4G LTE networks. WilsonPro 1000R offers many other features to help installers and company employees or management. These include XDR (Extended Dynamic Range) technology to maintain fluctuating signals within the correct parameters in order to prevent downtime and maintenance issues due to overpowering signals. 
Furthermore, a sophisticated color LCD display and navigation buttons can help quickly make necessary adjustments or help observe the device's performance at a glance. It can intelligently and independently control individual antenna's signal strength automatically, making connectivity inside buildings very robust all across the horizontal office spaces as well as vertical building floors.
For more details and an installation quote by professional certified installers, please visit https://www.signalbooster.com/pages/commercial-installation-questionnaire or for sales/media inquiries, please call 1-855-846-2654 or email order@signalbooster.com.
About SignalBooster.com:
It is operated by Accessory Fulfillment Center, LLC., an authorized reseller of efficient, high quality WilsonPro signal boosters by Wilson Electronics. The company offers an industry-leading sixty-days money-back guarantee along with three years limited manufacturers warranty on all cellular amplifying equipment. It offers professional installation services through a network of professionally trained and certified cell phone booster installers across USA & Canada. For more information, please visit the company's retail store, website, or connect via social media sites listed below.
SignalBooster.com
7800 Harwin Dr. Ste. A2
Houston, TX 77036
United States
Website: https://www.signalbooster.com/
Facebook: https://www.facebook.com/cellsignalbooster/
Twitter: https://twitter.com/signalbooster70
Google+: https://plus.google.com/+SignalBooster
Pinterest: https://www.pinterest.com/signalbooster70/
YouTube: https://www.youtube.com/c/SignalBooster
Source: SignalBooster.com
Share:
---
Categories: Home Improvement and Renovations, Home Theater and Audio/Visual Equipment, Electronics, Professional Audiovisual Industry, Real Estate, Servers and Mainframes
Tags: industrial cell phone signal booster, industrial signal booster, wilson pro 1000, wilson pro 1000r, wilsonpro
---