Sidekick Launches Preview of New Cloud Marketplace
Press Release
•
updated: Nov 6, 2017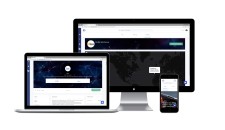 CALGARY, Alberta, November 6, 2017 (Newswire.com) - ​​​​Sidekick today announces the preview launch of Sidekick Marketplace, the startup's revolutionary cloud solutions and services marketplace.
Sidekick Marketplace was created to help people discover, research and connect with the cloud solutions and localized expertise that meet their personal and business needs. Until now, discovering and evaluating cloud products has been an overly complex process, requiring the user to glean facts shrouded by marketing bias or to make decisions based on incomplete information. Sidekick, leveraging big data and artificial intelligence, addresses the resulting information gap and streamlines the solution finding process.
Sidekick provides all its users with real-time data on the vendors and products that are available right now. In addition to solution providers, vendor listings include localized expert service providers, channel partners, consultants and product specialists, all of whom have - until now - lacked a marketing channel aligning to the major brands they support. Sidekick provides geographically localized lead generation and communication connections, allowing consumers to reach appropriate local contacts, whether that be the regional account manager of a major global software company or the sole proprietor down the street who is equipped to offer technical services.
Sidekick founder Doug MacKay explains: "When I worked on the corporate side of the fence, managing global information systems, it became clear to me there was an information gap that made it challenging to discover who the market players really were. Finding solutions was either by word of mouth, which can be highly biased, or by internet search, resulting in an overwhelming number of online leads, some of which rose to the top simply due to their large advertising budgets. Later, as a channel partner, it was just as challenging to gain brand visibility, or a marketing channel that aligned to the major vendors I had partnered with. I felt there needed to be a better way for business people to find the global solutions and local experts that could make their cloud systems - and therefore their businesses - truly effective and successful."
Sidekick's real potential lies in the way it applies automated web scraping, big data and artificial intelligence to "truly help people discover and select the right solutions for their needs," he adds.
The potential market for such a service is vast. US businesses, with an annual software spend of over $650 billion, are continually on the lookout for better solutions to meet their ever increasing needs and requirements. This has resulted in a global secondary research market estimated to be worth $68 billion per year. With over 200 million websites online today, and that number growing by 100,000 daily, it is more important than ever to provide an assisted marketplace that can facilitate the connection between users of cloud solutions, the providers of those solutions and the local experts with the expertise to bring the two seamlessly together.
Sidekick is a startup on the rise, poised to change the way people find cloud solutions, engage with relevant service providers and - ultimately - make purchasing decisions.
Media Contact:
Doug MacKay
Phone: 403.860.3741
Email: doug.mackay@sidekick.co
Source: Sidekick
Tags
Additional Links