ShowPlace ICON Theatre & Kitchen Launches First Artificial Intelligence Film Series Curated, Marketed by AI
Press Release
•
Mar 28, 2023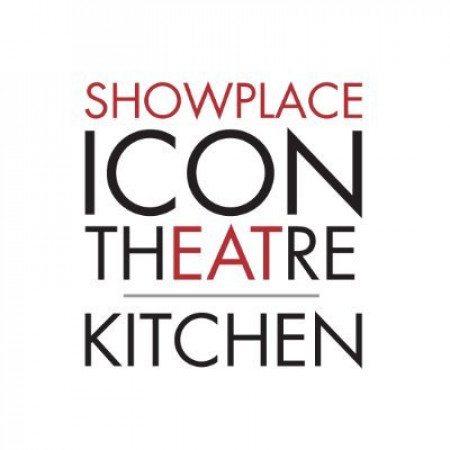 MOUNTAIN VIEW, Calif., March 28, 2023 (Newswire.com) - ShowPlace ICON Theatre & Kitchen in Mountain View, Calif., announced the ShowPlace ICON AI Film Series on Tuesday, presenting an exciting, first-of-its-kind film series that allows audiences to explore the realm of artificial intelligence with some of the most iconic and thought-provoking movies in the genre.
The entire series (and even this release) was curated and marketed by modern AI tools. From the visionary classic "2001: A Space Odyssey" to the dystopian "Blade Runner" and the mind-bending "The Matrix," the series promises to take audiences on a journey through the possibilities and dangers of AI.
The series kicks off with Stanley Kubrick's seminal sci-fi masterpiece "2001: A Space Odyssey" (1968) on April 12. The film explores the evolution of humanity and birth of AI, with HAL 9000 serving as both an enigma and warning. Next will be Ridley Scott's "Blade Runner: The Final Cut" (2007) on April 19. In this dystopian future, AI-powered androids known as Replicants are hunted by a Blade Runner tasked with their destruction. The series continues with "The Matrix" (1999) on April 26, which imagines a world in which humans are trapped in a simulated reality controlled by AI. The series continues on May 5 with "Ex Machina" (2014), a more recent entry to the genre that tells the story of a young programmer who becomes embroiled in an experiment involving a highly advanced AI robot.
"Mountain View theatre is located in the heart of Silicon Valley, and we're unveiling an amazing series of films that boldly embrace the cutting-edge of AI and technology," said the AI version of Jim Nowicki, Director, Marketing. "These visionary works offer a thrilling glimpse into the future and remind us that the impossible is now possible."
Each film offers a unique perspective on the implications of AI, and its potential impact on humanity. The AI Film Series is a must-see for sci-fi fans and anyone interested in exploring the fascinating and sometimes unsettling world of AI and technology. The series will continue through June with additional titles like "The Net" (1995), "Her" (2013), "Hackers" (1995) and "Moon" (2009).
Tickets are on sale now at www.showplaceicon.com and the AI Film Series webpage. Join ShowPlace ICON Theatre & Kitchen for an unforgettable cinematic journey into the future, experiencing these classic films on the big screen while delving into the world of AI.
About Kerasotes ShowPlace Theatres
With its rich 114-year legacy of innovating and enhancing the cinema experience, ShowPlace ICON Theatre & Kitchen continues to redefine state-of-the-art entertainment, offering restaurant-quality food and beverage for in-theatre dining, a full bar and lounge, industry-leading consumer technologies and fully immersive audio/visual movie presentations, including their exclusive ICONX experience. Mountain View ShowPlace ICON Theatre & Kitchen is an entertainment destination that includes all reserved heated recliners and wall-to-wall screens, including a 74' RealD Ultimate Screen, Dolby Atmos sound and all-laser projection.
Source: ShowPlace ICON Theatre & Kitchen