ShortDot is All Set to Launch the .Bond and .Cyou Domain Extensions in China
Press Release
•
updated: Sep 28, 2021
ShortDot, the domain registry that owns and operates .icu, .bond, .cyou, .CFD, and .sbs, is all set to launch their .bond and .cyou domain extensions in Mainland China this September. ShortDot already operates the .icu domain extension in Mainland China and is now looking to expand its presence in the country.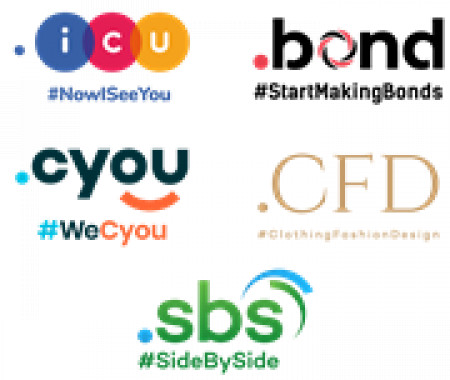 LUXEMBOURG, September 28, 2021 (Newswire.com) - ShortDot has received all the necessary licenses and permits to operate .bond and .cyou domain extensions in Mainland China from the necessary authorities. Given the massive success of .icu in China, it is quite clear that .bond and .cyou will follow suit to become largely successful.
The .bond domain extension caters to finance and investment businesses or finance professionals looking to build a brandable online identity. Anyone who comes across a .bond domain name will know that they are interacting with an expert right from the get-go. .bond links clients to the experts they are looking for, reinforcing a trusted and stable financial solution.
The .cyou domain extension, on the other hand, is geared more towards Gen Z and millennials looking to create a strong and memorable online presence. New-age brands, creative individuals, influencers, and more can use .cyou to denote their presence on the Internet. .cyou is a savvy and uber-cool domain extension crafted for the truly digital natives of today.
Lars Jensen, CEO and Co-Founder at ShortDot, said, "The approval to launch .bond and .cyou is a big step for us! We've seen a lot of success with .icu over the years in China, and I am chuffed to launch .bond and .cyou here. We're certain that both these domain extensions will perform well, and we can't wait to launch .CFD and .sbs in China too!"
ShortDot was founded in 2017 by entrepreneurs Lars Jensen, Kevin Kopas, Michael Riedl, and Christian Tecar. Their broad experience on both the registry and registrar sides of the business has helped create a customer-centric registry model driving its rapid growth and establishing ShortDot's reputation as a formidable force in the domain industry.
For more information, contact:
Kevin Kopas at media@nic.icu
Source: Shortdot