ShipHawk Expands Its Solution With Acumatica Certification
Press Release
•
updated: Sep 28, 2021
ShipHawk's Advanced Fulfillment Software Is Recognized as an "Acumatica-Certified Application" by the Cloud ERP Company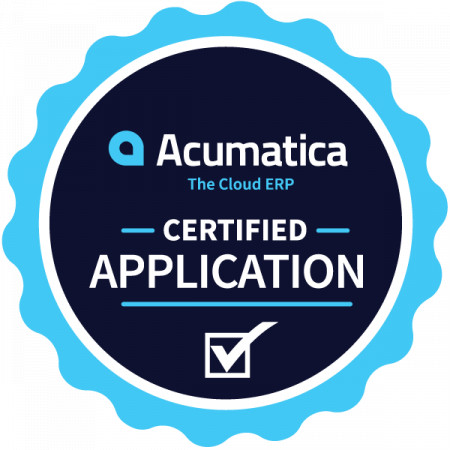 SANTA BARBARA, Calif., September 28, 2021 (Newswire.com) - ShipHawk, a leading provider of advanced fulfillment software with expert guidance to help businesses scale, announced today that its software has been recognized as an Acumatica-Certified Application (ACA). Acumatica is a comprehensive, browser-based Cloud ERP solution optimized for ease of use, adaptability, mobility, speed and security. The ACA title highlights outstanding development partners whose applications have met the highest standards set for Acumatica integration and functionality.
With this certification, ShipHawk looks forward to helping e-commerce businesses using Acumatica increase their order throughput and reduce shipping costs with its proprietary packing and shipping solution.
"We are thrilled to be partnering with Acumatica, one of the world's fastest-growing cloud ERPs," said Jeremy Bodenhamer, CEO at ShipHawk. "Together, we will help Acumatica users provide a world-class shipping solution to accompany their best-in-class ERP."
To become an Acumatica-Certified Application, ShipHawk has demonstrated commitment to quality by passing the Acumatica software test and aligning to future Acumatica roadmap releases.
"Customers who want to stay competitive need flexible, responsive technology to execute their long-term business strategies," said Christian Lindberg, vice president of partner solutions at Acumatica. "Our ACA label is built to help customers find applications capable of delivering that. We're proud to recognize ShipHawk as an Acumatica-Certified Application. It masterfully utilizes the Acumatica platform to meet customers' evolving business demands."
Additional information about ShipHawk can be found at https://shiphawk.com.
About ShipHawk
Headquartered in Santa Barbara, Calif., ShipHawk is a leading provider of advanced fulfillment software with expert guidance to help you scale your business. ShipHawk works with high-volume retail, wholesale, and eCommerce companies using an ERP. ShipHawk gives businesses control to customize business rules, eliminate manual decisions in the warehouse, reduce order fulfillment waste and substantially reduce shipping costs without adding headcount. To learn more about ShipHawk, please visit https://shiphawk.com.
Source: ShipHawk