Sherwood Lumber Unveils Game-Changing Distribution Center in Danville PA to Redefine Its Value Proposition in the Mid-Atlantic Markets
Press Release
•
Mar 28, 2023
With an Additional Dozen Acres of Land and Over 100,000 sqft. of New Warehouse Space, Sherwood Has Decided to Increase Its Customer Experience and Help Support Its Brands With Twice the Market Enablement It Previously Could.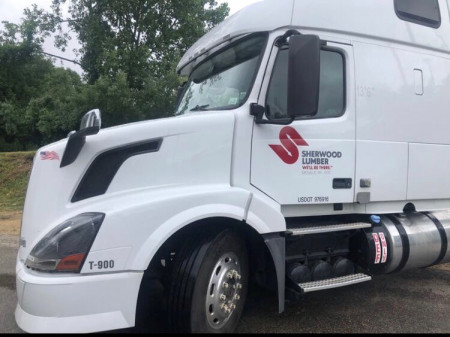 MELVILLE, N.Y., March 28, 2023 (Newswire.com) - Sherwood Lumber, a leading distributor of exterior building products and outdoor living solutions, has announced the opening of a new distribution center in Danville, PA. This expansion enhances Sherwood's presence in the Mid-Atlantic markets and further strengthens its position as a formidable player in the region.
With this new distribution center, Sherwood will be able to provide faster delivery and greater inventory to its customers. Additionally, the expanded distribution network will allow Sherwood to introduce new products to the market and support its existing brands even more effectively.
Todd London, SVP of Sales and Marketing, noted: "The launch of this new distribution center represents a critical inflection point for Sherwood, as we fortify our position as the market leader in exterior building products and outdoor living solutions. With our expanded distribution network, we will enhance our service value proposition, enabling us to more effectively support the brands we carry and accelerate the introduction of new products to the market. This is yet another example of Sherwood's unwavering commitment to delivering unparalleled value and performance to our customers in the northeast and mid-Atlantic."
The site is expected to be fully operational by the end of 2023 or the beginning of 2024. Sherwood is excited to bring its expanded capabilities to the market and looks forward to continuing to serve its customers with exceptional products and service.
Founded in 1954, Sherwood Lumber is a national leader, innovator and solution provider to the Lumber and Building Materials industry. Sherwood Lumber provides customers with value-added services, including just-in-time truckloads, mill direct shipment, forward pricing, risk management, technical support, and superior handling from company-operated facilities.
Sherwood Lumber's exterior division is an essential bridge between manufacturers and the one-step and lumberyard channels. Sherwood provides marketing support, pull and push sales efforts and efficient logistic solutions to product lines that have rigorous demands in terms of in-depth SKU requirements and complex logistical requirements in the new construction, residential and multi-family segments.
Source: Sherwood Lumber