Sherwood Lumber Expands East Coast Reach With Acquisition of Middle Atlantic Wholesale Lumber
Press Release
•
May 22, 2023
Sherwood Lumber Strengthens Market Position and Expands Service Capabilities with Middle Atlantic Wholesale Lumber Acquisition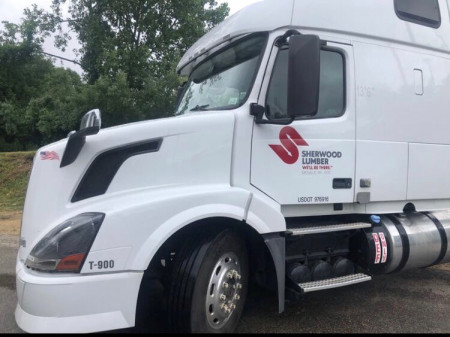 MELVILLE, N.Y., May 22, 2023 (Newswire.com) - Sherwood Lumber, a leading distributor of lumber and building materials, has announced its acquisition of Middle Atlantic Wholesale Lumber (MAWL), a key regional supplier of lumber products. This exciting partnership will provide Sherwood Lumber with an expanded geographic footprint and enhanced service capabilities, enabling the company to better serve its customers.
By combining the strengths of Sherwood Lumber and MAWL, the two companies will create a larger and more diverse distribution network, with an expanded product offering and improved logistics capabilities. This acquisition strengthens Sherwood Lumber's position in key markets and allows the company to provide even greater value to both customers and suppliers.
"We are delighted to welcome the exceptional team at MAWL to the Sherwood Lumber family," said Michael Goodman, Director of Finance/General Counsel at Sherwood Lumber. "This acquisition represents an important step in our growth strategy, enabling us to expand our presence on the East Coast and provide even better service to our customers. We are excited to combine our expertise and resources with MAWL to create an even stronger platform for growth."
The acquisition of MAWL underscores Sherwood Lumber's commitment to innovation and growth, as well as its dedication to providing high-quality products and exceptional customer service. Sherwood Lumber looks forward to building on the strong foundation of MAWL and working together to deliver value to customers across the East Coast.
"With great pride in what MAWL has accomplished under the previous ownership, we are thrilled about the future as MAWL and Sherwood combine as one company," said Joel Winters, Vice President and General Manager at MAWL. "This strategic move opens up exciting opportunities to further expand our product offerings and better serve our customers. We are excited to join forces with Sherwood Lumber and leverage our combined strengths to achieve new levels of success."
With the acquisition of MAWL, Sherwood Lumber will now have access to new markets and customers, as well as expanded distribution channels. The combined company will be better positioned to meet the needs of customers across the region, with improved logistics and supply chain capabilities.
In addition, this strategic acquisition opens doors for Sherwood Lumber to explore similar growth opportunities across the country. Sherwood Lumber remains open to future partnerships that can further expand its reach and solidify its position as a national leader in the lumber and building materials industry.
Furthermore, the acquisition will provide Sherwood Lumber with a talented and experienced team from MAWL, who will bring valuable insights and expertise to the combined company. The team at MAWL has a proven track record of delivering high-quality products and exceptional customer service, and their contributions will be instrumental in the success of the new partnership.
Sherwood Lumber is excited to begin this new chapter in its growth story, and is committed to delivering even greater value to its customers and suppliers through this expanded platform. The company looks forward to building on its strong reputation as a leading distributor of lumber and building materials, and to furthering its mission of providing exceptional products and service to customers across the East Coast.
ABOUT SHERWOOD LUMBER
Founded in 1954, Sherwood Lumber is a national leader, innovator and solution provider to the Lumber and Building Materials industry. Sherwood Lumber provides customers with value added services, including just-in-time truckloads, mill direct shipment, forward pricing, risk management, technical support, and superior handling from company operated facilities.
Source: Sherwood Lumber