Sherwood Lumber Becomes Exclusive Premier Distributor for TYPAR (R)
Press Release
•
Jun 19, 2023
Sherwood Lumber now to distribute in CT, DE, NJ, NY & PA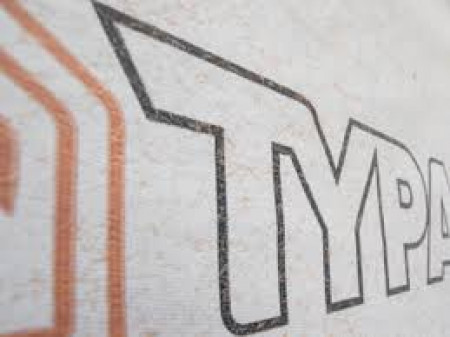 MELVILLE, N.Y., June 19, 2023 (Newswire.com) - Sherwood Lumber proudly announces its partnership with TYPAR® Building and Construction as an exclusive premier distributor of TYPAR® products in the Tristate, Mid-Atlantic, and select New England states. This collaboration marks a significant milestone for both companies, combining Sherwood's vision of being the leader in exterior building products and outdoor living with TYPAR's innovative solutions.
"I am thrilled to announce our partnership with TYPAR® Building and Construction, as it aligns seamlessly with Sherwood Lumber's strategic vision of spearheading the exterior building products and outdoor living industry. This collaboration signifies a pivotal moment for Sherwood, where we capitalize on our unique strengths to drive transformative growth and deliver unparalleled value to our customers.
At Sherwood, we understand that specialization enables our customers to thrive. We have deliberately chosen to specialize in exterior building products, equipping our customers with a vast array of solutions to meet their diverse needs. By focusing our efforts, we have assembled a team of experts who possess an exceptional depth of knowledge and are equipped to navigate the intricacies of this pivotal sector.
We transcend the role of a mere logistics company, assuming accountability for broader market development, brand amplification, and education. As a two-step distributor, we recognize the importance of actively contributing to the industry's advancement. By fostering strong partnerships and promoting collaborative growth, we shape the market's trajectory while elevating the collective understanding of our stakeholders.
Sherwood Lumber's unique position as one of the last large independent two-step distributors enables us to operate with agility and a long-term perspective. Our decisions are driven by the interests of our customers and guided by a strategic outlook. Free from the short-term demands of external shareholders, we have the freedom to prioritize our customers' needs and ensure their success in the long run.
With this exclusive premier partnership, Sherwood Lumber looks to set a new industry standard for service, expertise, and dedication. By combining TYPAR®'s cutting-edge solutions with our specialized approach, we unlock a realm of possibilities for our customers. Together, we embark on a journey of growth, innovation, and unwavering commitment to delivering exceptional value.
Moving forward, Sherwood Lumber is poised to redefine the industry landscape. We will expand our product offerings, broaden our services, and enhance our overall value proposition to meet the evolving demands of the market. Our unwavering dedication to our customers and our relentless pursuit of excellence ensure that Sherwood remains at the forefront of the exterior building products and outdoor living sector.
We are thrilled to partner with TYPAR® Building and Construction, and we look forward to driving transformative change in the industry. Together, we will reshape the market, set new benchmarks, and revolutionize the way exterior building products and outdoor living are perceived and delivered."
said Todd London, Senior Vice President of Sherwood Lumber.
Jake Phillips, Sales Director of TYPAR Building and Construction says "we are excited for the new partnership between TYPAR® and Sherwood Lumber. Sherwood exemplifies everything TYPAR® looks for in a partner - unbeatable customer service, intimate product knowledge, long-standing customer relationships and an unwavering commitment to reliability and delivering quality products." Speaking on the TYPAR® portfolio, Andrew Irvine, Product Manager of TYPAR® Building and Construction, said "it's an exciting time in the TYPAR® business with three new product launches this year for the US markets - TYPAR® DrainableWrap™ Peel & Stick, TYPAR® DrainableWrap™ Commercial and TYPAR® Header Wrap. We remain committed to innovation and look forward to partnering with distributors like Sherwood on introducing best in class, sustainable products that address ever-evolving needs of the market. We are proud that given our 100% fully vertically integrated business unit with local North-American based manufacturing operations we are the only building materials manufacturer that offers a lifetime warranty on its system of wraps, flashings and tapes."
ABOUT SHERWOOD LUMBER
Founded in 1954, Sherwood Lumber is a national leader, innovator and solution provider to the Lumber and Building Materials industry. Sherwood Lumber provides customers with value added services, including just-in-time truckloads, mill direct shipment, forward pricing, risk management, technical support, and superior handling from company operated facilities.
Sherwood Lumber's exterior division is an essential bridge between manufacturers and the one-step and lumberyard channels. Sherwood provides marketing support, pull and push sales efforts and efficient logistic solutions to product lines that have rigorous demands in terms of in-depth SKU requirements and complex logistical requirements in the new construction, residential and multi-family segments.
Source: Sherwood Lumber