Shelterwood Expands Cognitive Training Program as Part of Interdisciplinary Approach of Care for Struggling Teens
Press Release
•
updated: Jun 1, 2021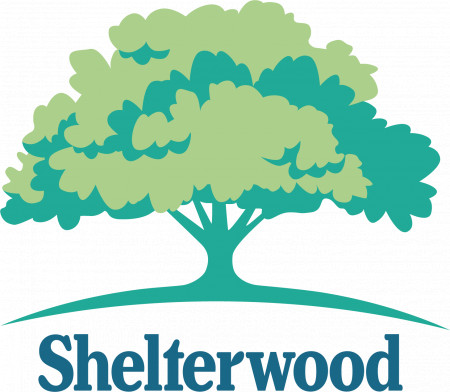 INDEPENDENCE, Mo., June 1, 2021 (Newswire.com) - Shelterwood announced today they have become the first residential treatment center to earn the rights to offer and facilitate the Brain Balance Program® onsite.
"We have utilized the Brain Balance Program® for years as an optional activity for teens in our care," says Jim Marvine, Shelterwood CEO. "Based on the improvements we've seen in our teens' focus, behavior and academics, we've chosen to make this program available to all Shelterwood families."
The Brain Balance Program is designed to strengthen and improve the areas of the brain involved with cognition, regulating mood and emotions and overall well-being. In their first week at Shelterwood, teens will begin their individualized program that combines specialized sensory gear, proprietary cognitive technology and brain-centric exercises to engage and activate key regions in the brain. A stronger, well-balanced brain helps build the skills necessary to function at a higher level and lays the foundation for success.
"We recognized Shelterwood's long-term commitment to utilizing our program through their close partnership in the past," says Dominick Fedele, Brain Balance Achievement Centers CEO. "We welcome the opportunity to expand access to their residents to help them move beyond their struggles and unleash their full potential."
Shelterwood approaches each teen in their care as an individual with unique gifts and purpose. Along with a dedicated Brain Balance staff, Shelterwood surrounds each teen with certified therapists and addiction counselors, licensed secondary teachers at their on-campus high school, and Christian mentors to live life with them through around-the-clock care.
"Shelterwood rallies around the whole health of each teen, and eliminates many distractions that can sometimes affect success," says Fedele. "Shelterwood's 24/7-care approach, combined with the Brain Balance Program, creates an environment to drive even greater outcomes for their students."
"The differences we've seen in the teens who have participated in this program have been amazing," says Marvine. "The first people to notice a positive change are our teachers, which reinforces a Brain Balance tenet: 'a connected brain is a teachable brain.'"
ABOUT SHELTERWOOD
Shelterwood is a Christian residential treatment center located on 220 wooded acres in Independence, Missouri. For 40 years, Shelterwood has brought hope and restoration to families by helping teens overcome depression, anxiety, trauma-related disorders, tech addictions, substance abuse, and other behavioral and mental health conditions. Visit www.shelterwood.org to learn more.
ABOUT BRAIN BALANCE ACHIEVEMENT CENTERS
Brain Balance offers a personalized, drug-free program helping individuals improve focus, behavior, social skills, anxiety, and academic performance. The program takes an integrative approach to strengthening brain connectivity through sensory engagement, physical development, neuro-academic work, and nutritional guidance. Over the past decade and across 86 locations, this unique and effective program has helped more than 45,000 families create a brighter path for their future. For more information, visit www.brainbalancecenters.com.
Source: Shelterwood Residential Treatment Center