Setting Sights on Superiority: SKADI Cyber Defense Brand Unveils, Aims for Excellence as Vanguard of the Digital Frontier
Press Release
•
Oct 3, 2023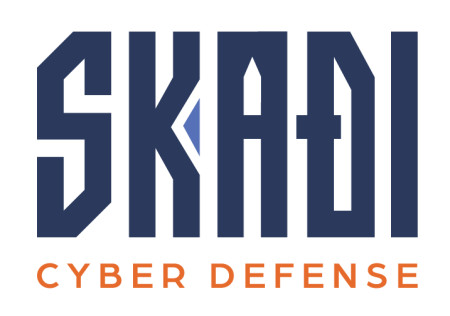 GRAVENHURST, Ontario, October 3, 2023 (Newswire.com) - A new cybersecurity powerhouse is entering the tech landscape. SKADI Cyber Defense is poised to redefine cybersecurity, presenting a solution unmatched by any in the industry. Founded by visionary Rachel Clark, a technology trailblazer with an impressive 35-year tenure, SKADI Cyber Defense embodies expertise, innovation, and passion. Clarks's exceptional background, beginning in the U.S. Marine Corps and the Navy, coupled with executive roles at global giants like Universal Music Group, American Airlines, and Hyundai, places SKADI in a unique position.
SKADI's leadership team comprises industry stalwarts - Christie Buckley as President, a business finance maven with three decades of expertise and an impressive business creation and mentorship track record. Completing this power trio is Chief Marketing Officer Shantelle Dedicke, an award-winning brand strategist with a legacy of crafting authentic brand narratives.
SKADI Cyber Defense offers an unrivaled suite of cybersecurity services, all focused on one mission: safeguarding businesses from ever-looming threats in the cyber world. From end-to-end cybersecurity solutions that thwart data leakage and ransomware to holistic intelligence reporting about potential threat actors, SKADI is the vanguard in the battle against cybercrime.
"Cybercrime is a major issue for organizations around the world because Cyber defense strategies are ineffective and unaffordable. We aim to change that." - Rachel Clark, CEO, SKADI Cyber Defense
What sets SKADI apart? Their unique approach. The firm boasts a blend of proprietary machine learning technology and human expertise, ensuring real-time threat response – a critical feature absent in many current solutions. With SKADI, businesses can be assured that threats are detected and swiftly acted upon, ensuring data and intellectual property remain uncompromised. SKADI finds and remediates threats that others cannot.
"Cybersecurity is no longer financially unattainable. Our world-class offering will keep you protected!" - Christie Buckley, President, SKADI Cyber Defense
Compliance is another significant aspect SKADI tackles with ease. In the evolving landscape of global regulatory standards, SKADI ensures that organizations remain audit-compliant.
The market advantage is clear. SKADI offers competitive pricing, allowing companies to reallocate funds from expensive, existing cyber defense strategies to other crucial business areas without compromising security.
With an extensive portfolio encompassing everything from endpoint and cloud protection to multi-cloud security, SKADI Cyber Defense is truly the future of cybersecurity.
For more information, visit the website at www.skadicyber.com or email the team at huntress@skadicyber.com.
Source: SKADI Cyber Defense