SETO Holdings, Inc. (OTC PINK: SETO) Updates Its Shareholders Regarding Seto's Current Share Structure
Press Release
-
updated: Jul 12, 2018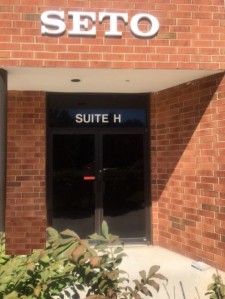 HANOVER, Md., July 12, 2018 (Newswire.com) - SETO Holdings, Inc. (OTC PINK: SETO) announces float structure lower than indicated on OTC markets. The current Float, as of July 10, 2018, is 6,673,117 and not 7,792,312 as currently reported on OTC Markets. The up-to-date and corrected information was submitted to OTC on Tuesday (7/10); OTC will update its records in due course.
President Dr. Niti Srivastava commented, "Our correct float is estimated at 6.6m. We are looking into ways of further reducing our float. While we have not made a firm determination in this regard, we feel that this may provide greater long-term value to our shareholders."
"We are also pleased to report that we are upgrading our headquarters and moving to a bigger and better facility. Hanover, MD has been great to us over the last 5 years. We are looking forward to more space, an upscale location, growth, business expansion and an increase in shareholder value over the next 5," said Srivastava.
"If you're in town, call us and we will break bread with our favorite wine - Seto Reserve. Cheers!" said Srivastava.
Forward-Looking Statements
Some information in this document constitutes forward-looking statements or statements which may be deemed or construed to be forward-looking statements, such as the closing of the share exchange agreement. The words "wishes", "aspires", "plan", "forecast", "anticipates", "estimate", "project", "intend", "expect", "should", "believe", and similar expressions are intended to identify forward-looking statements. These forward-looking statements involve, and are subject to known and unknown risks, uncertainties and other factors which could cause the Company's actual results, performance (financial or operating) or achievements to differ from the future results, performance (financial or operating) or achievements expressed or implied by such forward-looking statements. All forward-looking statements attributable to SETO Holdings, Inc., herein are expressly qualified in their entirety by the above-mentioned cautionary statement. SETO Holdings, Inc., disclaims any obligation to update forward-looking statements contained in this estimate, except as may be required by law.
Follow SETO on Twitter @setoholdings
Contact: Seto Holdings, Inc. - Sanjay Srivastava, Chairman & COO, info@setousa.com
Headquarters:
SETO Holdings, Inc.
7476 New Ridge Road, Suite H
Hanover, MD 21076
setousa.com
Source: SETO Holdings, Inc.
---
Categories: Publicly Traded, Business News, Healthcare and Medical News
Tags: Maryland, medical, SETO, SETO Holdings Inc., software
---