Sertis Revolutionizes the Multifamily Insurance Market With Innovative Solutions and Enhanced Risk Assessment
Press Release
•
Jun 14, 2023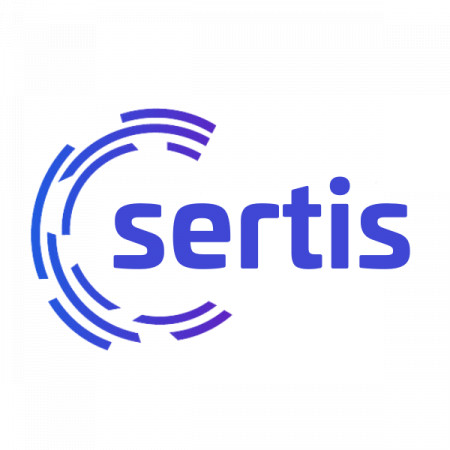 RENO, Nev., June 14, 2023 (Newswire.com) - Sertis (https://www.sertisins.com), a trailblazing managing general agency (MGA) specializing in multifamily property insurance, has officially commenced operations in 15 states and the District of Columbia, introducing revolutionary solutions to the multifamily insurance market. Currently servicing Arizona, Georgia, Idaho, Illinois, Maryland, Michigan, Nevada, North Carolina, Ohio, Oregon, Pennsylvania, Tennessee, Utah, Virginia, Washington, and Washington, D.C., Sertis stands at the vanguard of the industry with an ambitious expansion plan slated for 2024.
Mark Gardella, CEO of Sertis, expressed his excitement over the company's launch during a period of unprecedented pricing challenges for property owners. "We are enthusiastic about bringing new property and general liability capacity to the market at this crucial time," Gardella says. He emphasizes the company's unflagging commitment to the multifamily industry, coupled with its proprietary risk management platform, as distinctive assets that set Sertis apart from competitors.
In a bid to redefine risk assessment and pricing in the multifamily industry, Sertis is introducing a proprietary risk management platform designed to curb loss and revolutionize insurance underwriting. Developed in partnership with Leonardo247 (https://leonardo247.com), the Live Risk Indicator (LRI) is an innovative scoring system that gauges the likelihood of insurance loss using exclusive, real-time operational risk data and property attributes. This pioneering tool places Sertis at the forefront of a fundamental shift in how multifamily portfolios are underwritten.
"The LRI marks a significant departure from traditional risk assessment methodologies, revolutionizing the norms of the industry," elaborates Gardella. "The LRI score, reflecting operational behaviors and safety practices, allows Sertis to provide favorable terms and conditions to multifamily portfolios that are committed to superior risk management."
Sertis partners with retail brokers to support their clients' long-term risk management needs, reflecting the company's focus on collaboration and client success.
About Sertis
A contemporary managing general agency (MGA) specializing in insuring owner and professionally managed multifamily properties across 15 states and the District of Columbia. Sertis offers a comprehensive package (property, general liability, and equipment breakdown) of coverages tailored to meet our clients' needs. We collaborate with our broker partners to help their clients control their rising insurance costs by assisting them in deploying industry-leading risk mitigation practices and products. At Sertis, we embrace innovation and leverage our expertise to navigate the ever-evolving landscape of multifamily property insurance.
Source: Sertis, Inc.