Serendipity Diamonds Now Accepts Bitcoin and Other Cryptocurrencies
Now, you can pay for jewellery from Serendipity Diamonds with your cryptocurrency.
Press Release
-
updated: Jan 17, 2018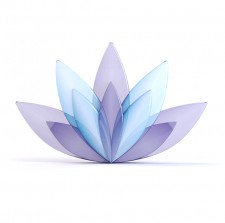 Ryde, United Kingdom, January 17, 2018 (Newswire.com) - ​Serendipity Diamonds now accepts cryptocurrency as a method of payment. The company has become an early adopter, ready to embrace the new technology. After witnessing the steady rise in the adoption of cryptocurrency – which provides secure and instant payment methods complete with low transaction costs and no intermediary costs – the company quickly realised that this payment method will provide them with access to owners of cryptocurrencies looking for payment providers that accept cryptocurrency payments.
Serendipity Diamonds is already accepting payment by most recognised kinds of cryptocurrency. The company implemented efforts at the beginning of 2018 and buyers are encouraged to contact them for jewellery prices across a variety of cryptocurrencies. They're also happy to help customers through the steps of making payment via a secure and easy-to-navigate system. At the moment, the company accepts Bitcoin, Litecoin and Ethereum.
As for safety and security, the payments work on encrypted blockchain technology. So, with every transaction recorded on a ledger, the transaction is shared across peer-to-peer networks, rendering the cryptocurrency secure. What's more, no third parties are involved, and nor are banks or intermediaries, make payments direct and swift.
By accepting payment with cryptocurrency, Serendipity Diamonds and its clients can benefit in several ways. The payments provide a new system with lower transaction costs. What's more, it will generate new business with those buyers looking for jewellers that do accept payment with cryptocurrency. By adopting this method early on, the company stands to gain a great deal of experience of the new blockchain technology. However, the most noteworthy benefit to be gained is that cryptocurrency transactions are excellently suited to e-commerce and can be seamlessly integrated into online stores.
To find out more about Serendipity Diamonds and their cryptocurrency payment methods, visit https://www.serendipitydiamonds.com/blog/cryptocurrency/
Serendipity Diamonds
22 George St, Ryde PO33 2EW
01983 567283
Source: Serendipity Diamonds
---
Tags: Bitcoin, cryptocurrency, Ethereum, Litecoin, Serendipity Diamonds
---