Serena Kerrigan Releases Dating Card Game as the Ultimate Stocking Stuffer
Let's F***ing Date Card Game Is Perfect for a Night In
Press Release
-
updated: Nov 25, 2020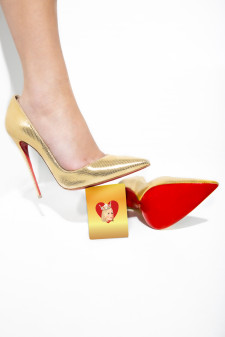 NEW YORK, November 25, 2020 (Newswire.com) - Former Refinery29 content producer Serena Kerrigan is taking the dating world by storm with the Let's F***ing Date card game, the hottest new game for anyone who is looking for a fun night in, whether single, married, or with a group of friends ... except with your parents. 
To help everyone conquer the world of dating, Serena developed and produced Instagram's first reality TV show, Let's F***ing Date. After finding huge success, Serena launched the Let's F***ing Date card game in September 2020 and sold out twice in under 24 hours. 
For the holidays, Serena is offering a limited edition set launching on Wednesday, November 25. This limited-edition collector's item is only here for a short time and is the ultimate stocking stuffer. Let's F***ing Date is guaranteed to get any and everyone through the long winter months ahead.
Let's F***ing Date guarantees provocative questions, unfiltered answers, and a roller-coaster of emotions, whether you're dating over zoom, hanging out with friends, or turning up the romance with your spouse. 
Let's F***ing ​Date cards come in four categories: First Base, Second Base, Third Base, and Home F***ing Run. The rules are simple: the higher the base, the hotter the questions. Intended for 2+ players ages 17+, Let's F***ing Date is just $25. 
Catch the Let's F***ing Date dating show live on Instagram every Wednesday at 8:30 p.m. EST. For all media inquiries, please contact Jaiden Chase at jaiden@jaidenchase.com for interviews and/or product requests. 
About Serena Kerrigan 
Born and raised in New York City, Serena Kerrigan is a Latinx video producer and digital creative. After graduating from Duke University, Serena was hired as a content producer at Refinery29, overseeing video content across all digital platforms and becoming one of the faces of Refinery29 as on-air talent. In February of this year, she quit her job to launch her own company as an entrepreneur, creating a digital show and branding content for several brands, including Amazon, Svedka, Hint, etc. Serena also sells products in support of her brand to empower and instill confidence in women.
Source: Serena Kerrigan
Share:
---
Categories: Arts and Entertainment
Tags: Card Game, LFD Card Game, Serena Kerrigan, SFK
---