SEO Consultant Brendan Monahan Receives Best North Carolina SEO Expert Award
Press Release
•
May 24, 2023
Brendan Monahan, CEO of Raleigh SEO Company, Receives Best NC SEO Expert Award for Generating Over $12,250,000 in Revenue for Clients in 2022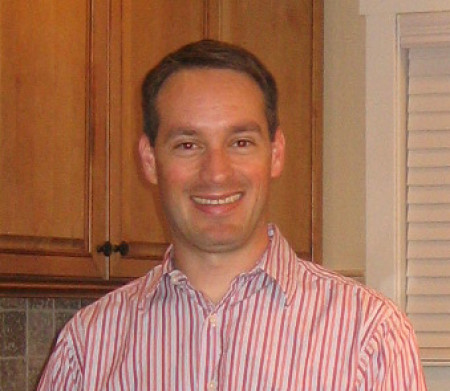 RALEIGH, N.C., May 24, 2023 (Newswire.com) - Brendan Monahan, the esteemed founder and CEO of Raleigh SEO Company, headquartered in Raleigh, North Carolina, has been honored with the prestigious Best North Carolina SEO Expert Award for his outstanding achievements in the field. With an impressive track record of generating over $12,250,000 in revenue for his clients in 2022, Monahan has proven his exceptional expertise in search engine optimization (SEO) and digital marketing. This award recognizes his unparalleled commitment to driving results and helping businesses thrive in the competitive online landscape.
The Raleigh SEO Company, a leading provider of SEO services, has established itself as a go-to agency for businesses seeking to enhance their online visibility, attract qualified leads, and increase their revenue. Under Monahan's astute leadership, the company has achieved remarkable success, demonstrating a profound understanding of SEO strategies and an unwavering dedication to client satisfaction.
Monahan's expertise has been acknowledged by industry peers and clients alike, cementing his reputation as an authority in the field of SEO and PPC marketing. His comprehensive knowledge, innovative strategies, and commitment to staying ahead of industry trends have propelled his clients to new heights of success.
When it comes to generating tangible results, Monahan's unique approach sets him apart from other SEO professionals. By leveraging cutting-edge techniques, advanced analytics, and an in-depth understanding of search engine algorithms, he consistently delivers tailored solutions that drive organic traffic, boost rankings, and maximize conversions.
The Best NC SEO Award is a testament to Monahan's exemplary achievements and the tangible impact he has made on his clients' businesses. This accolade acknowledges his ability to transform online presence, enhance brand visibility, and generate substantial returns on investment. Through continuous research, data-driven analysis, and innovative strategies, Monahan has mastered the art of optimizing websites for search engines, ensuring that his clients' businesses remain competitive and thrive in the digital realm.
With his unwavering dedication to client success, Monahan has established long-term partnerships and a loyal clientele. His ability to develop customized SEO campaigns based on each client's unique objectives and industry-specific requirements has been instrumental in achieving remarkable results. By implementing comprehensive keyword research, on-page optimization, link building, and content marketing strategies, Monahan consistently positions his clients ahead of their competition.
Upon receiving the Best North Carolina SEO Expert Award from NC Best, Brendan Monahan expressed his gratitude and shared his vision for the future. "I am truly honored to be recognized as the Best North Carolina SEO Expert. This award is a testament to the hard work and dedication of our team at Raleigh SEO Company. Moving forward, we remain committed to delivering exceptional results, helping businesses thrive in the digital landscape, and driving sustainable growth for our clients."
Source: NC Best