SEMPRE & Vector Launch Partner on Resilient Responsive and Flexible Launch System
Press Release
•
Mar 16, 2023
Combined survivable launch infrastructure solution created to address emerging national security challenges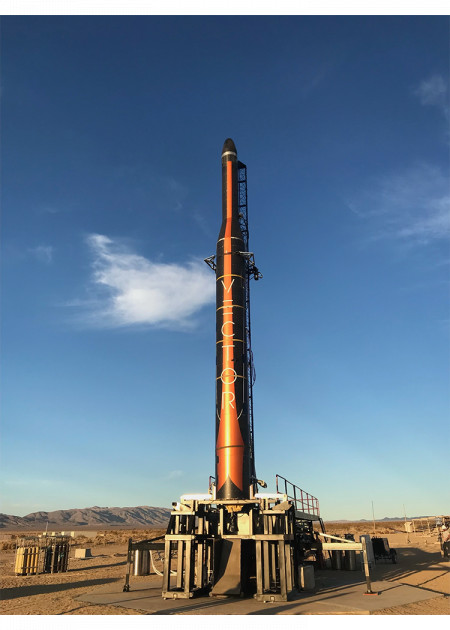 WASHINGTON, DC, March 16, 2023 (Newswire.com) - SEMPRE, the technology company created to secure America's critical infrastructure, today announced that it has partnered with Vector to provide secure, resilient, mobile command-and-control infrastructure for Vector's rapid launch capability.
Vector Launch is a responsive launch vehicle solution provider whose mission is to help solve complex national security challenges facing the intelligence community, the U.S. Department of Defense and other government agencies.
SEMPRE's fully integrated survivable and resilient command-and control-system—purpose-built to conform to the highest industry and military standards for security, resiliency, and quality—will be combined with Vector's responsive launch, creating a unique joint solution that will employ the following capabilities:
EMP-hardened, secure, high-performance edge processing allows for resilient command and control of the vehicle and its launch operations, in even the most challenging and hostile environment.
Secure and redundant 5G and satellite back-haul communications with support for DoD and commercial providers, allowing for launch anytime, anywhere.
TEL (transport erector launcher) providing for a survivable, self-contained, mobile launch platform with the ability to rapidly "launch-and-scoot" from austere unimproved locations.
Small-footprint, remote command and control eliminating the need for large numbers of personnel at the launch site.
These joint capabilities will be offered for use by others in the space and defense industry to help improve command and control, telemetry analysis, autonomous launch and secure mission operations.
"The SEMPRE-Vector combined solution will allow for flexible mission profiles and enable decision makers and future warfighters to decisively and accurately respond in the time of crisis," says SEMPRE CEO Rob Spalding, former senior director of strategy at the National Security Council and retired USAF Brigadier General. "Developed to help counter various emerging threats from the Indo-Pacific, as well as man-made disasters and those coming from nature and from space, SEMPRE technology deployed along with responsive and remote launch will provide a capability unique in the industry."
"Our partnership with SEMPRE will help us to deliver an even more innovative and responsive product for our national security customers," says Vector Chief Technology Officer Jeff Lane.
About SEMPRE
SEMPRE (Secure EMP-Resistant Edge) connects, protects and secures what matters most: information and communication vital to critical infrastructure. To accomplish this, our team of security and digital infrastructure experts set out to tackle every aspect of what modern communications should offer users: security, resiliency, high-performing edge computing and survivability. With a focus on innovation and a commitment to excellence, SEMPRE is dedicated to providing solutions that enhance the nation's security and help secure a safer future for all.
About Vector Launch
Vector Launch's primary mission is to solve complex national security challenges facing the intelligence community, US Department of Defense and other government agencies.
Source: SEMPRE