Seidor and Hub OS Partner Together to Bring Automation to the Hotel Operations in the US
Press Release
•
updated: May 25, 2021
This partnership supports both companies' goals to help hoteliers in recovering faster and more efficiently into the post-Covid reality.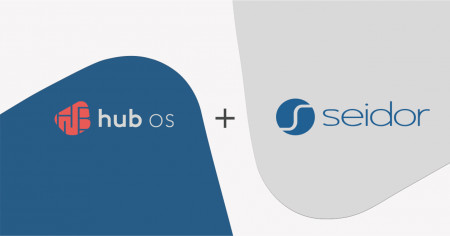 HOUSTON, May 25, 2021 (Newswire.com) - Seidor, the multinational consulting firm specializing in technological services and solutions, and Hub OS, a SaaS company specializing in solutions for the hospitality industry, announced today that they have joined forces in a partnership to make a strong solution available for the U.S. hospitality market. Both companies share a common goal of supporting hoteliers in recovering faster and more efficiently into the post-Covid reality, as well as transforming their guest experience in a more positive way.
Hub OS is a fully integrated, intuitive and scalable operating solution, driving profitability, efficiency and guest satisfaction to the hotel industry. It successfully integrates housekeeping, engineering, quality control, food & beverage, and energy management and provides integrations with PMS (property management system) through standard interfaces into the platform.
Hub OS is also available and optimized as a mobile app and works seamlessly on smartphones and tablets. These apps enable operational data to be shared in real-time to staff anywhere in the hotel, enabling instant responses to the guest, at housekeeping or maintenance requests.
"We are thrilled to work with Hub OS, a leader in the hospitality space. This partnership will provide hoteliers with the most automated and flexible operating solution to maximize hotel performance," Alex Garcia, CFO of SEIDOR USA, said in a statement. "While we have an established presence in the U.S. as an SAP Platinum Partner, this partnership with Hub OS will complement our portfolio and will allow us to offer more complete and integrated solutions to the hospitality market in the country," concluded Garcia.
Alex Ridaura, CEO at Hub OS, said: "With this partnership, we look for the expansion of Hub OS to the United States while keeping the service quality to our customers through a trusted Reseller with presence in 38 countries. We're excited about working together with Seidor to increase our presence in the Americas."
Seidor and Hub OS will bring complementary capabilities and expertise to this partnership. Seidor will bring local expertise in the U.S., along with its experience helping small and midsize businesses, large enterprise and public-sector customers during their Digital Transformation software journey. Hub OS will bring its experience helping 600-plus leading hotels across over 30 countries around the world.
Source: Seidor USA
Tags