See the 2021 Fab Over 40 Winner's Photoshoot and Learn About Her Spa-Cation in NewBeauty Magazine
Press Release
•
Sep 30, 2022
Teri Coleman shines in the pages of popular beauty magazine.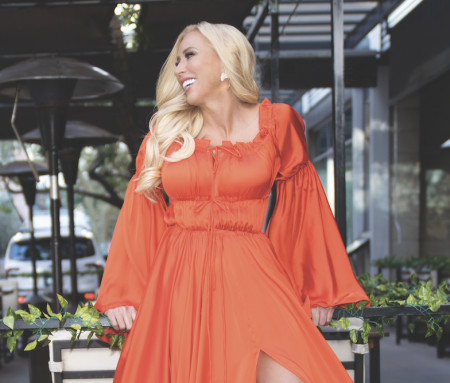 PHOENIX, September 30, 2022 (Newswire.com) - Colossal Management, LLC announced the launching of the annual competition to celebrate women over the age of 40. One winner will receive $40,000, a dream spa-cation in Scottsdale, Arizona, and an ad feature in NewBeauty Magazine.
Last year's winner, Teri Coleman, earned her spot at the top and received this fabulous experience that included an exclusive photoshoot and interview for the feature. Coleman, a mother, adventurer, and skincare enthusiast, encourages other women to not only embrace their age but to face it head-on. "Don't look at the calendar; just keep celebrating each day as if you will not have tomorrow. Always look at your age as just a number and nothing else. I am 50, but I don't feel it," she states in the piece. Find the winner and runner-up feature in the Winter 2022 edition of NewBeauty.
NewBeauty was founded in 2005 and has become the authority on all things beauty. The magazine gives readers a look at new products, innovations in the industry, and breakthrough technologies. NewBeauty covers everything from skin and hair to well-being, trends, A-list celebs, and everything in between. Its luxury sampling experience Test Tube delivers approximately $200 worth of editor-approved beauty products every other month for just under $40.
Colossal Management, LLC is set to run the 2022 Fab Over 40 Competition on behalf of DTCare, a 501(c)(3) charity. Donations generated during the Competition will ultimately benefit National Breast Cancer Foundation. Learn more about DTCare and Fab Over 40 here.
Pick up a copy of NewBeauty at magazine retailers or visit newbeauty.com.
Source: Colossal Management, LLC
Related Files