Secure Medication Systems LLC Closes Initial Financing
Proceeds will be Used to Launch First Upgrade to Security for Prescription Drug Dispensing in Over 45 years
Press Release
-
Oct 4, 2016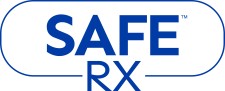 Greenwood Village, CO, October 4, 2016 (Newswire.com) - ​Secure Medication Systems, a company creating a new category in secure cap and closure packaging, today announced the first closing of its initial financing, supported by several institutional and private investors across the U.S.
Proceeds from the financing will be used primarily to launch its Safe Rx subsidiary's line of locking prescription vials (LPVs), designed for use by pharmacies in dispensing controlled substances and other dangerous medications. Safe Rx LPVs prevent pilfering, the number one source for teen prescription drug abuse nationally and the ultimate origin of the opioid epidemic.
"Through this financing, we have assembled a group of investors that will assist us in the next phase of commercial and regulatory execution in our Safe Rx business," said Milton Cohen, Secure Medication Systems' President & CEO.
The Company's LPVs represent the first significant improvement to secure packaging for prescription dispensing since 1970, when the Poison Prevention Packaging Act established child resistant standards. Packaging security has lagged the development of highly addictive opioid medications in the intervening period, and today prescription drugs are both the leading cause of accidental death and the number one gateway to heroin.
The recently enacted federal Comprehensive Addiction & Recovery Act authorizes studies of LPV dispensing, and several states and leading academic research partners are expected to collaborate on state level pilots of LPV dispensing in 2017, following the Company's initial pilot with a chain of pharmacies in Colorado and Nebraska.
"Today's world needs Safe Rx. What's more, the Company's current pilot is proving that consumers value LPVs. It seems like every day there is a headline about the opioid epidemic ravaging America. Safe Rx helps patients protect their families and children from the risk of opioid addiction," added Jordan Eisenberg, founder and former CEO of UrgentRx, and member of the Company's Advisory Board.
About Safe Rx LPVs
Safe Rx LPVs are physician-developed, child resistant certified locking prescription vials that are both tamper-evident and pilfer-resistant. Designed for use in the mass retail dispensing environment, Safe Rx LPVs are engineered for extremely low incremental fill time and ease of adaptation into the current supply chain and dispensing regime. Prescription drug abuse has been declared an epidemic by the Centers for Disease Control and Prevention, and current regulatory requirements only dictate that they be dispensed in containers meeting child resistant standards, which date back to 1970 and only require that 85% of tested children 5 years of age and younger can't open them. Meanwhile, pilfering of medication from friends or relatives has become the leading source of teen prescription drug abuse. The Company estimates that eliminating pilfering nationwide by dispensing in LPVs would prevent 5 million teens from initiating abuse and save over $33 billion in excess health care costs over a ten-year period.
Contact
Milton Cohen
President & CEO
Secure Medication Systems LLC, mcohen@safe-rx.com
Source: Safe Rx
Share:
---
Categories: Healthcare, Healthcare and Medical News, Drug Care, Medicine and Healthcare
Tags: Addiction, locking, Opioid, pharmaceutical, prescription, Safe Rx, secure, vials
---