Secret SLC Presents Prohibition - the 'Secret' New Year's Eve Party
Press Release
•
updated: Dec 13, 2016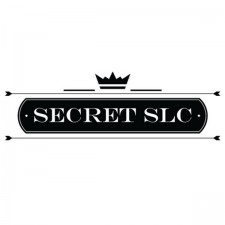 Salt Lake City, Utah, December 13, 2016 (Newswire.com) - ​​Secret SLC, a Salt Lake City-based networking and collaborative organization, invites its members and friends to join them on New Year's Eve for "Prohibition", their 'secret' New Year's Eve party to be held at an undisclosed location in downtown Salt Lake City. The event promises to be one of the best New Year's Eve parties this year.
Secret SLC is known for flipping the traditional idea of networking on its head by conducting unusual events designed to bring local leaders together to collaborate, ideate, and partner to benefit the common good. "Prohibition" is the organization's latest effort at doing just that. Guests will be treated to a unique gathering hosted by people known for using the unusual to accomplish the impossible.
"Prohibition" participants will want to know that proceeds from the party will be going toward efforts to make sure Salt Lake City's air is clean. Secret SLC is teaming up with HEAL Utah and Patagonia to raise money during the event for the ongoing effort.
A Night of Prohibition
"Prohibition" is billed as an evening of indulgence behind closed doors reminiscent of the sort of in-the-shadows parties one may have experienced during the Prohibition era of the 1920s. Secret SLC describes it as, "a mesmeric foray into a bygone era in which steampunk, sensational glamour and wanton waywardness were the order of the day."
This once-in-a-lifetime New Year's Eve event is an opportunity to ring in the New Year alongside fellow revelers who share a passion for creating a better world for everyone. However, this party is not for everyone. It is an exclusive event requiring an invitation direct from Secret SLC. Tickets will sell out (the best pricing ends Dec 14th) and we'll be selecting guests from this event to attend our invite-only 2017 event series, so make sure to RSVP quickly. All inquiries will be fully vetted before invitations are issued.
"Prohibition" begins at 9 PM on New Year's Eve and lasts until "late enough." An invitation can be requested by visiting one of the two Secret SLC websites: www.secretslc.com or www.secretnye.com.
Tucked away and concealed from the prying eyes of patrol officers, Prohibition beckons the vivacious throng inside.
About Secret SLC
Secret SLC is an organization committed to improving life for all in Salt Lake City and beyond. The organization believes in bringing together leaders from business, education, government, and other areas for the purposes of collaborating for the common good. Secret SLC is not your average Salt Lake City event. Known much more for feeling like you're at an event in New York or LA, Secret SLC's X Factor of not knowing what the event is until you get there has drawn the attendance of mayors, NBA players, best-selling authors, and CEO's. Secret SLC's events are both experimental and experiential, giving guests a once-in-a-lifetime affair that leaves lasting impact.
CONTACT:
Secret SLC
Web: www.secretslc.com/inquiries
Email: info@bayavoce.com
Source: Secret SLC
Related Media
Additional Links