Secret Body Las Vegas May Have the Alternative to Face-Lift Surgery
The new cutting-edge laser ClearLift is now available at Secret Body Las Vegas.
Press Release
-
updated: Sep 29, 2017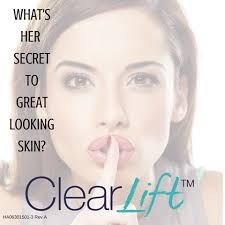 LAS VEGAS, September 29, 2017 (Newswire.com) - Non-surgical solutions are becoming more and more popular and Secret Body Las Vegas is staying on the cutting edge of the new demand. When looking at the most popular non-surgical cosmetic procedures in terms of demand, non-surgical face-lifts are among the most popular.
Non-surgical facelifts are clearly on the rise, with ClearLift being among the most popular choices.
Secret Body Las Vegas claims the key to a non-surgical face-lift is an advanced laser technology called ClearLift with Pixel Q-Switched technology.
Could this new laser technology be the first real alternative to face-lift surgery?
ClearLift treats Nasolabial folds, wrinkles around the eyes and saggy necks. Secret Body Las Vegas states patients once considering surgery, now can look younger without going under the knife.
In addition to younger looking skin with fewer lines and wrinkles, the Q-Switched laser is an excellent tool for removing tattoos, nail fungus and vascular and pigmented lesions; as the nano-second bursts cause shock waves under the skin which break apart pigmentation.
Secret Body Las Vegas is on the cutting edge of the growing trend among middle-aged individuals performing quick, alternative face-lifts — with a significant majority mentioning the desire of looking younger for work.
This technology is manufactured by Alma Lasers, a leading developer of advanced medical aesthetic technologies. The new ClearLift Pixel Q-Switched laser is the first fractional non-ablative Nd:YAG Q-Switched laser.
A study on ClearLift treatment by Macrene Alexiades-Armenakas, MD Ph.D. found that "no pain and rapidly resolving minimal erythema were noted in all subjects during treatment."
The laser industry has advanced considerably in the past few years, and Secret Body Las Vegas believes that Alma Lasers Q-Switched offers a solution that until now has been considered the workhorse for everyone involved in medical aesthetics.
Check out the following links for more information on ClearLift:
http://www.almalasers.com/wp-content/uploads/2017/01/Efficacy-and-safety-of-fractional-Q-switched-1064-2016-Yue-B.pdf
​https://www.accessdata.fda.gov/cdrh_docs/pdf11/K113810.pdf
​http://www.almalasers.com/wp-content/uploads/2015/08/ClearLift-MAA_10.18.12.pdf
For more information on the ClearLift laser contact Secret Body Las Vegas, 702-564-1982.
Follow Secret Body Las Vegas on YouTube, Facebook, and Twitter.
Source: Secret Body Las Vegas
Share:
---
Categories: Lifestyles, Spas, Cosmetic and Reconstructive Surgery
Tags: anthem secret body, anthem secret body reviews, secret body henderson, secret body henderson reviews, secret body spa
---
Related Files
Additional Links