Searchengineland Announces List of 10 Link Building Services
Press Release
•
Nov 25, 2022
A list of 10 link-building companies by searchengineland.com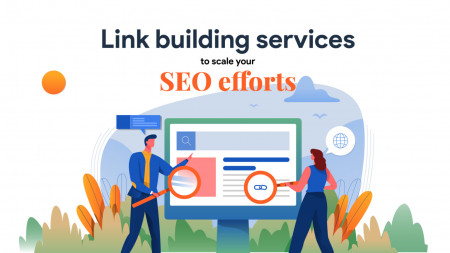 WEST NEW YORK, N.J., November 25, 2022 (Newswire.com) - Link building is pivotal for ranking higher in search engines despite the advancements in Google's core algorithms. However, it takes time and effort to build effective links.
Any method that was easy to replicate at scale has been constantly abused, so Google had to tighten its policies and keeps iterating the fact that any sort of proactive link-building is not desirable.
This is where professional agencies come into the picture. An article published by searchengineland.com lists 10 link-building services to scale SEO efforts, among which outreachz.com has been listed at the very top.
Why Link Building?
One must start learning how search engines work to understand the importance of link building and that relevant backlinks work as votes hinting that a webpage is a more relevant result for a keyword than one with fewer backlinks.
Since links play a significant role for search engines to determine the top results, it is a highly sought-after tactic. Well, backlinks, and hundreds of other factors like quality of the content, how valuable users find it, how good the user's experience is on your website (speed, navigation, UI), etc.). Still, often links could be the deciding factor.
So for companies to get ahead of the competition, building links is a must, especially if ranking on top is highly lucrative. So this list of link-building companies by searchengineland.com would come in handy.
Source: Searchengineland