ScriptSave WellRx Marks Silver Anniversary - 25 Years of Prescription Savings, Totaling $10 Billion, and a Brand New Innovation to Help Patients Who View Food as Medicine
Press Release
•
updated: Jun 4, 2019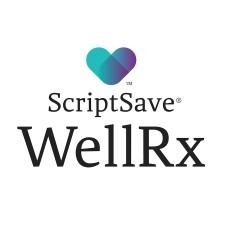 NEW YORK, June 4, 2019 (Newswire.com) - A new analysis from the prescription discount program ScriptSave WellRx has revealed how the company's pioneering efforts to lower out-of-pocket costs for millions of patients paying cash for their prescriptions have resulted in $10 billion dollars of savings, as the company marks its Silver Anniversary with the release of a brand new module that can assist patients with their grocery choices.
Founded in 1994, ScriptSave has been a pioneer and innovator, leading the way in terms of creating tools and programs designed to help un- and under-insured patients better afford their prescription medications, including having worked in close collaboration with many of the nation's most respected and visible pharmacy/grocery chains to create savings opportunities for their patients. Now, with the latest update to the ScriptSave WellRx mobile app, ScriptSave has announced a new wellness-focused tool that provides grocery guidance.
Using the new tool, consumers can check whether the foods they are eating are aligned with their goals for general wellness, pregnancy or other health conditions, including heart health and diabetes. Users of the app can even find similar food options that are better aligned with their needs. As with most other programs and offerings from ScriptSave, the ScriptSave WellRx app (and the new grocery guidance toolset) is available to users at no cost.
Storied Company Never Stops Innovating
Other pioneering innovations that are also available (free) in the latest app release include: geo-targeted price-drop alerts for prescriptions medications, allowing users to see when the prices for their own medications come down at neighboring pharmacies in their zip code; medication refill and 'take your pill NOW' reminders, helping to ensure adherent to a prescribed regimen; and medication interaction alerts, to flag possible life-threatening drug or lifestyle interactions.
The newest release of the ScriptSave WellRx app, which can now help guide shoppers while they peruse the aisles at the grocery store or as they take stock of their pantry, is a clear expansion outside of ScriptSave's traditional purview. Moving beyond just pharmacy and prescription medications, the grocery guidance module can guide users towards more health-conscious food selections. Beyond providing general wellness information, it's designed to help users concerned with chronic conditions like diabetes or heart health and can even help identify appropriate food selections for pregnant women.
These latest innovations to the app's feature-set come on the back of 2+ years of ongoing product development and, along the way, the team even managed to pick up a few awards for prototype versions of the app (including as a category winner at the 2017 National Association of Chain Drug Stores' Product Showcase). As such, ScriptSave's Vice President of Product and Technology, Shawn Ohri, noted that the timing of this release coinciding with ScriptSave's Silver Anniversary could hardly seem more fitting or rewarding to the team.
$10 Billion Saved
Meanwhile, an in-depth analysis of the traditional prescription savings programs that ScriptSave has been evolving throughout the course of its 25 years of innovation shows how the business has helped an estimated 85 million patients in the U.S. save a total of $10 billion on prescription medications. In 2018 alone, the prescription discount program saved consumers $450 million on medications.
ScriptSave WellRx's free savings cards and prescription coupons—which can be found online or in the mobile app—can help save patients up to 80% on their medications, with average savings of around 60%. In terms of dollars and cents, the average cash saved by patients using ScriptSave WellRx in 2018 was $30.85 per prescription.
Ohri stated that with the ever-increasing prices of medication in the U.S., ScriptSave WellRx is helping patients pay for the medications they need to not only get over a cold or fever but, in some cases, survive.
"This is our 25th anniversary, and during those years, we've helped patients save $10 billion on prescriptions they need to get and stay healthy," said Ohri. "Our prescription discount programs help consumers save money they can use on other critical expenses, like keeping the roof over their heads, putting food on the table for the family and buying school supplies for their kids. We continue to operate with a start-up mentality, bringing new and innovating solutions to help people manage their health and wellness."
WellRx Mobile App Helps Consumers Find Lowest Prices at the Pharmacy
At its core, ScriptSave WellRx negotiates drug prices in bulk with pharmacies across the nation, giving it access to pricing information for most prescription drugs being sold at independent and chain pharmacies. It makes these pricing data available at no cost via the free ScriptSave WellRx mobile app and website.
In doing so, ScriptSave WellRx provides a fast, easy, free way for patients (and physicians) to get a second opinion on what an out-of-pocket cost might be. Patients can price-check all their family's medications at most pharmacies in any zip code with just one click.
The price-check tool is available for free—no sign-up necessary—and features savings on medications at over 65,000 retail pharmacies across the U.S. In 2018, the program delivered average savings of 60%, with potential savings of 80% or more (relative to the cash price of those prescriptions being filled).
Patients can download the free ScriptSave WellRx mobile app (for iPhone and Android) or visit the website for more information.
Press Contact:
Mark Macias
​Email: mmm@maciaspr.com
​Phone: 646-770-0541
Source: ScriptSave WellRx