Scandia Adds Vice President of Operations to Management Team
Press Release
-
updated: Dec 12, 2016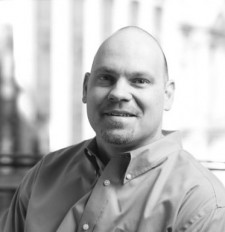 Providence, RI, December 12, 2016 (Newswire.com) - ​​​​Scandia announced it has hired a new Vice President of Operations, Craig Wilke. In his role, Craig will manage Scandia's product and service delivery, overseeing and managing critical aspects of the company's resources.
"As Scandia continues to grow our client base in financial services, dedicated management of the project pipeline is critical in order to continue delivering the high quality service for which we are known," says Nik Wahlberg, Founder and President. "Having Craig on the team allows us to execute on that." Craig's resume in the financial services field includes supervising and running software teams, developing software solutions for banks and credit unions and facilitating account funding, opening, fraud detection, cross-selling and core systems integrations.
"It's great to be back in Providence where I have spent the majority of my professional career," said Wilke. "The technology and innovation scene here continues to grow and it's exciting to join a company that aspires to be part of that growth. Nik and the team at Scandia are smart, creative, dedicated, professional, and this is the type of environment where I want to go to work every day."
Prior to joining Scandia, Wilke worked at Bottomline Technologies (formerly Andera) for over ten years as Vice President of Client Services where he was instrumental in the growth of the organization to over 500 major financial institutions.
With Wilke's experience in the financial sector, his skillset complements Scandia's focus on banks & credit unions, insurance agencies and investment companies that are looking to us for expert solutions and compliance with industry standards.   
Wilke has a B.A. in Computer Science from Harvard University located in Cambridge, MA.
About Scandia
Scandia is a boutique web and app development agency located in Providence, Rhode Island.  It focuses on building and designing custom digital solutions, so that companies can grow their market share and remain successful in the competitive financial space online.  Through user-friendly apps and responsive websites, along with the ingenuity and skill to integrate with any platform, Scandia has built a name for itself across the nation.  Scandia has 18 employees across 4 time zones worldwide.  They are the only company that uses the open source .NET CMS platform for financial services-based companies. Clients rely on Scandia's flexible approach and ability to customize online systems including BBMC Mortgage, Navigant Credit Union, Verifone, Centrify, CyberScout and North American Savings Bank, among others.
For more information see: ​http://myscandia.com
Media Contact:
Heather Alvis
Phone: 401-566-3000 
Email: halvis@myscandia.com
Source: Scandia Consulting, Inc.
---
Categories: Credit Unions, Financial and Insurance Services, Banking, Finance, Insurance
Tags: banks, credit unions, financial services, mobile app, web
---