ScalePad Acquires Cognition360
Press Release
•
Feb 7, 2023
ScalePad expands into Business Intelligence & Analytics for Managed Service Providers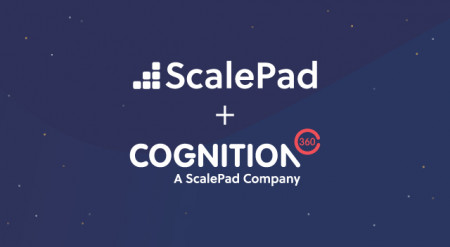 VANCOUVER, British Columbia, February 7, 2023 (Newswire.com) - ScalePad, the premier provider of Asset Lifecycle Management (ALM), Business Continuity & Disaster Recovery (BCDR) solutions, and Services Marketplace for Managed Service Providers (MSPs), today announces the acquisition of Cognition360, a best-in-class business intelligence and analytics platform for MSPs.
Cognition360's business intelligence platform harnesses the power of live data to uncover performance insights, providing MSPs with new opportunities for increased profitability and productivity. Built on the first data warehouse designed for ConnectWise Manage, Cognition360 leverages machine learning and artificial intelligence to provide predictive analytics that boosts an MSP's productivity and profitability. Combined with ScalePad's existing solutions, Lifecycle Manager, Backup Radar, and Services Marketplace, these tools represent a unified, integrated solution set for MSPs looking to drive growth and success.
"At ScalePad, our mission is to empower MSPs to operate more efficiently while enhancing the client experience," says Dan Wensley, CEO at ScalePad. "Cognition360 is a proven solution that aligns perfectly with this goal. Business Intelligence is imperative for our partners, and this acquisition marks the beginning of our plans to bring advanced BI technology to MSPs. This strategic move, following the successful acquisition of Backup Radar in 2021, solidifies ScalePad's position as a market leader and reinforces the company's record-breaking financial performance in 2022. We are excited to welcome Cognition360's partners and employees to the ScalePad team."
"ScalePad is a recognized market leader in the MSP community for their innovative software solutions that drive revenue and efficiency," said Aaron Kennedy, CEO of Cognition360. "Combined with ScalePad's Lifecycle Manager, Backup Radar, and Services Marketplace, we can seamlessly integrate and provide Cognition360's insights to thousands of our shared partners, keeping true to ScalePad's mission of delivering 'The Best Apps in Your Stack.' This will allow us to empower MSPs of all sizes with the data they need to make well-informed decisions for serving their clients."
ScalePad also announces the appointment of Denes Purnhauser as Chief Operating Officer and Ryan Sigouin as Vice President, Mergers and Acquisitions. Their focus will be on implementing operational excellence to ensure the seamless integration of Cognition360 and future acquisitions, delivering on performance goals with minimal disruption. Both Purnhauser and Sigouin have extensive experience in the MSP marketplace. Aaron Kennedy will join ScalePad's executive leadership team as General Manager, Business Intelligence & Analytics Solutions.
"In 2021, Integrity Growth Partners (IGP) invested in ScalePad, supporting our growth strategy to acquire companies and technology solutions that align with our mission to democratize the best apps for MSPs of all sizes and give them a competitive edge over those using legacy products," said Wensley. "Our data architecture and team are focussed on rapidly integrating new apps into our platform, creating a cohesive suite for our partners to focus on their clients' needs. With the addition of Denes and Ryan to our executive leadership team, we're well-positioned to pursue acquisition opportunities that align with our mission."
About Cognition 360:
Cognition360, an advanced business intelligence platform for MSPs, was founded in 2016. Built on the first data warehouse for ConnectWise Manage, Cognition360 harnesses the power of machine learning and artificial intelligence to deliver predictive analytics that empower MSPs to take immediate action. With over 100 pre-built, interactive reports that use live data from all areas of an MSP's business, Cognition360 enables MSPs to drive productivity and profitability to new heights. Unleash the full potential of your MSP business with Cognition360.
About ScalePad:
ScalePad partners with MSPs to deliver the masterful IT experience that clients expect. ScalePad's powerful partner community strengthens the connection between MSPs and their clients. Trusted by more than 11,000 partners worldwide, ScalePad's innovative asset lifecycle management, business intelligence & analytics, and business continuity & disaster recovery solutions are used by more than 60% of the MSP 501 to surface hidden risks and opportunities. These applications deliver actionable insights that lead to better service delivery through automated data collection and analysis, empowering MSPs to differentiate themselves and stay ahead of the competition.
ScalePad is a market leader in the MSP industry, known for its innovative software solutions that drive revenue and efficiency. They have received recognition and awards in various categories, including DattoCon Best Revenue Opportunity, SMB Best Revenue Model, and SMB Channel Allstar. In 2022, ScalePad was listed as a top-growing company on Deloitte's Technology Fast 50 list and received certification as a Great Place to Work. The company's website can be found at scalepad.com.
This article was first published on: https://www.scalepad.com/news/scalepad-acquires-cognition360
Media Contact:
Brittany Thibaudeau
media@scalepad.com
ScalePad
(604) 334-8986
www.ScalePad.com/news
@GoScalePad
Source: ScalePad