Sav.com Is Now Officially Retailing All of ShortDot's Domain Extensions
Press Release
•
Dec 2, 2021
Sav, an ICANN-accredited domain name registrar, is now officially retailing all five of ShortDot's domain extensions. Launched in 2019 and headquartered in Chicago, Sav is swiftly rising as an industry leader to empower creators and businesses with registering their digital identities.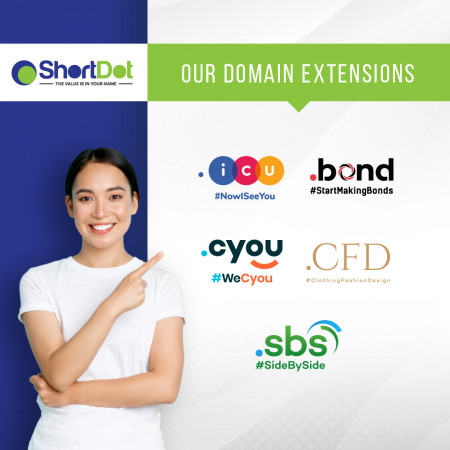 CHICAGO, December 2, 2021 (Newswire.com) - End-users can register names with the .icu, .bond, .cyou, .CFD, and .sbs domain extensions with Sav.com starting this week. Sav's competitive pricing and exceptional customer support make it a great choice for customers looking to register domain names to help them get their online business started conveniently.
Anthos Chrysanthou, CEO of Sav, said, "This is a great opportunity for us to expand our reach in the world of new domain extensions. ShortDot's portfolio of extensions have been vastly successful over the past months and years, and I'm certain this collaboration will boost registrations and help both companies grow. It's a healthy partnership and I look forward to it."
Lars Jensen, CEO and Founder of ShortDot, said, "We're extremely happy to have Sav onboard as an accredited registrar to retail our extensions. We're certain that this will be a great partnership for both companies and will definitely help drive more registrations."
For more information, contact:
Kevin Kopas at media@nic.icu
Source: Shortdot SA