Sarcastic Sticker Emojis for iMessage Creative Mischief
Press Release
-
updated: Nov 10, 2016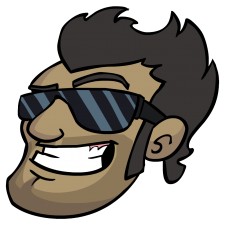 Dallas, Texas, November 10, 2016 (Newswire.com) - ​​​​Emojis are great for expression, but why did it take so long for Apple to introduce the middle finger Emoji? The demand for it was clearly peppered all over the Internet on forums. Prickmojis wants to increase the capabilities for the sarcastic thirsty texter. Thanks to the most recent update of Apple's operating system iOS10, expression received an extension and quite the moving upgrade. Welcome animated "Stickers".
"Stickers" will eventually become more integrated into the text message channel. It essentially opened the door for designers, and programmers armed with a plethora of amazing creative software, to translate their creativity onto the text screen. A texter can add stickers on top of pictures, texts, stretch them out, send individually, and sending them is intuitive with one click away from the keyboard once installed. It allows designers and programmers the ability to add functionality as an extension into iMessages' native messaging platform. Apple is crowd-sourcing creativity and giving the platform for people to sell all while taking a cut from it. Brilliant move. Prickmojis hopes to be fortunate to understand this opportunity early and cater to like minded texters. Animation, and good (free, for now) animated sarcastic emojis, are the result.
Gianni Secchi, Prickmoji's co-founder, speaks a little bit about how it came around, why it makes sense, and future plans.
"My extremely smart business partner, Varghese Mathew, downloaded iOS10 before it was available to snoop around and see if there were any opportunities. He quickly noticed the stickers, and had the coding ability to configure. I'm a nerd with a dated animation hobby in my back pocket armed with a self-deprecating sense of humor. Drooling began. We wanted to make friendly insults more effective, and creative through animation. The group chats that make us smile the most are those with your friends that have a little bit of history together, which you're making fun of each other. We researched tons of text chats, applying emotions to conversations with ridiculous characters, and tried to add "hip" phrases all these darn kids saying these days, cause us white boys always trying to stay fresh. We think it's raw, and put out what we think may be popular with full intention of changing it with our fans guidance. The cool thing is, once we make this our full time operation, we can update new animated emojis daily and make sure it's keeping our fans laughing. To do so we've got to build a bit more steam. We're looking at it as an obligation. In the end of the day, it's not what we think is hilarious (even though we are hilarious, duh); it's what our fans do.
The future of the product and potential capabilities is what gets us the most excited.  We've got plans to add audio directly with the stickers, which is hush hush for now. It's easy to look to future plans, but since these are branded characters the progression of Virtual Reality makes us the most excited. Imagine throwing out a dancing goofball politely passing gas (with audio) as a hologram on your friends phone sitting in his living room? That's cool in my book! Who am I to speak so far ahead though, nor have I ever passed gas, ha! We are just trying to get more people to join the journey with us.  A journey we want our fans, If they think it's worth being a fan, to have a voice and tell us what animation emojis they want. That's why we are offering it for FREE for a limited time. It will most likely push the borderline of shock value if I'd put a guess out there, but we hope to see with time. Lastly, if you download it, be sure to snapshot funny text conversations and send it here. We will post it to all our social media accounts (Instagram/Twitter @prickmojis) and give you guys a little anonymous love. Thanks for reading my poor English!"
You can check out Prickmojis by simply searching in the Apple App store, and download it free. For now. If you are having issues seeing the Prickmoji app in the iMessage dashboard, be sure to enable the app in the manage tab of the iMessage store.
Source: Prickmojis
---
Categories: Humor, Emerging Businesses, Telecommunications
Tags: animation, art, chat, emojis, fun, Gianni Secchi, imessage, iOS10, iphone, prickmojis, texting
---