San Diego Attorney John Gomez's Firm Crosses the $550 Million Milestone
San Diego Super Attorney Helping Victims Secure Significant Monetary Awards
Press Release
-
updated: Aug 13, 2020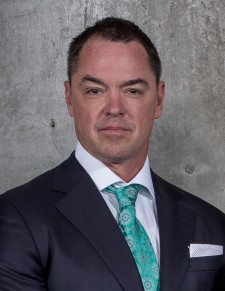 SAN DIEGO, August 13, 2020 (Newswire.com) - After an accident, many people struggle to get the help they need. Severe accidents can take a significant toll on the victim's personal health, finances, and relationships. A personal injury award can help injured parties get the care they need and begin to move on with their life.
Recently, Gomez Trial Attorneys, founded by San Diego native, John Gomez, surpassed the $550 million milestone. Over the past 15 years, Gomez and his team have worked tirelessly to secure fair and reasonable settlements and jury awards for their clients.
The firm serves victims throughout the San Diego area in multiple personal injury sectors. This includes motor vehicle accidents, product liability, wrongful death, and serious brain injuries.
Previous results have included multi-million-dollar settlements and jury verdicts for victims of serious injuries.
Some of the latest verdicts include:
$105,356,000 jury verdict for fraud and negligence
$16,200,000 jury verdict for a brain injury following a slip and fall accident
$7,000,000 wrongful death jury verdict
$10,800,000 jury verdict for a victim who sustained a brain injury and cervical fracture
About Gomez Trial Attorneys
John Gomez founded Gomez Trial Attorneys in 2005. In 1993, he graduated from one of the most prestigious law schools in the country, Yale University. Today, his goal is to give back to the city through community involvement and aggressive legal representation.
Gomez Trial Attorneys is one of the most successful and recognized law firms in the country. They have handled several high profile cases and have received national attention. The law firm has found tremendous success in and out of the courtroom. While many cases settle outside of litigation, the accomplished litigation team at Gomez Trial Attorneys is not afraid to take any matter to court.
Experienced legal representation is critical in any personal injury case. The substantial economic toll an injury can take on a victim cannot be underestimated. Gomez Trial Attorneys only hires the most experienced attorneys who understand the local legal system and how to help clients get what they are owed under the law.
For more information, please call Miranda Varoz at (619) 237-3490.
###
Source: Gomez Trial Attorneys
Share:
---
Categories: Lawyers
Tags: california super lawyers, john gomez, john gomez lawyer, san diego accident attorney, san diego attorney john gomez, san diego lawyer
---