San Diego Attorney John Gomez Named Outstanding Trial Lawyer by Consumer Attorneys of San Diego
Press Release
-
updated: Aug 11, 2020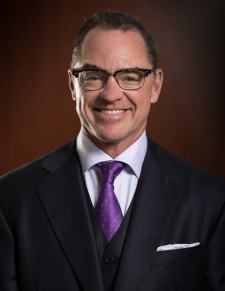 SAN DIEGO, August 11, 2020 (Newswire.com) - Recently, San Diego-based attorney and founder of Gomez Trial Attorneys, John Gomez, was named Outstanding Trial Lawyer by Consumer Attorneys of San Diego. The award recognizes a small group of attorneys for their work in specific cases every year. In 2019, 10 attorneys received the Outstanding Trial Attorney award, including five attorneys from Gomez Trial Attorneys.
The Consumer Attorneys of San Diego is a highly respected organization that works with local attorneys to promote a fair and effective legal justice system. Through attorney referrals, online resources, and affiliate partnerships, the organization helps individuals, families, and workers who were injured as a result of negligence.
This is not the first time Gomez has been recognized by the Consumer Attorneys of San Diego. In 2006 and 2010 he was named trial lawyer of the year. He has also been the recipient of the Outstanding Trial Lawyer award on 10 separate occasions for his strong dedication to representing clients in need.
About Gomez Trial Attorneys
Gomez Trial Attorneys is a nationally recognized firm serving the greater San Diego area. The attorneys at the firm advocate for victims injured across the state. For over 15 years, Gomez Trial Attorneys has aggressively fought against some of the biggest insurance companies and has been the lead attorney on several high profile cases. During this time, the firm has collected over $550 million in damages for victims and their families. Practice areas include personal injury, medical malpractice, workers' compensation, product liability, and wrongful death.
When John Gomez founded Gomez Trial Attorneys in 2005, one of his primary goals was to give back to members of the community. In addition to legal representation, Gomez and his team believe in active community involvement. Over the years, the attorneys have spent time and money advocating for children at risk, Latino causes, and working to prevent distracted and drunk driving. In 2012, the San Diego County Bar Association awarded Gomez with its community service award.
With five offices in the San Diego area, the team at Gomez Trial Attorneys works hard to advocate for victims' rights. If you or a loved one has been injured because of someone else's negligence, your rights matter.
For more information, please call Miranda Varoz at (619) 237-3490.
###
Source: Gomez Trial Attorneys
Share:
---
Categories: Lawyers
Tags: california lawyers. san diego attorney john gomez, gomez trial attorneys, greater San Diego lawyer, john gomez attorney, san diego lawyer john gomez
---