San Diego Attorney John Gomez Gives Back to the Community
Press Release
•
updated: Aug 6, 2020
A local attorney with a passion for helping others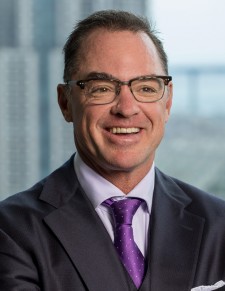 SAN DIEGO, August 6, 2020 (Newswire.com) - When John Gomez founded Gomez Trial Attorneys in 2005, he knew he wanted to give back to the community. Gomez, a San Diego native, went to high school in San Diego and graduated from Grossmont Junior College before receiving his law degree from Yale University.
Gomez's passion for community service has made Gomez Trial Attorneys one of the most respected and well-known law firms in Southern California. As a firm, they strive to make a difference in the courtroom and outside the courtroom. Each member of the team spends countless hours and dollars connecting with community members and supporting causes that are important to them. Today, the firm supports several local organizations including Bomberos De San Diego, Community Youth Athletic Center (CYAC), and MADD San Diego.
Making the Difference, in and out of the Courtroom
Community service is important. But helping victims get the care they deserve is just as important. Today, Gomez Trial Attorneys operates with five different offices throughout the San Diego area. It's not just about money; it's about helping people regain control of their lives. Personal injury cases can be draining, so victims need to know they have someone they can trust by their side.
To date, Gomez Trial Attorneys have recovered over $500 million in damages for victims of serious injuries. The firm focuses on personal injury with practice areas including motor vehicle accidents, medical malpractice, and premises liability.
With the ongoing pandemic, Gomez Trial Attorneys has always been a strong advocate for victims' rights. When negligence or willful malice leads to your personal injuries, get the help you deserve. An experienced personal injury attorney can help you understand your rights and fight for a fair and reasonable settlement.
At its core, Gomez Trial Attorneys is a group of people trying to do the right thing. Through community outreach, monetary donations, and aggressive victims' advocacy, Gomez Trial Attorney constantly strives to make a difference in the San Diego Community.
For more information, please call Miranda Varoz at (619) 237-3490.
###
Source: Gomez Trial Attorneys
Tags
Additional Links