Saint Jude Retreats, Originators of the First Non-12 Step Approach to Drug and Alcohol Problems in the U.S., Will Be Changing Their Name to the Freedom Model Retreats March 1, 2018
Press Release
•
updated: Feb 20, 2018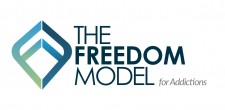 NY, NY, February 20, 2018 (Newswire.com) - The Saint Jude Retreats, originators of the first non-12 Step approach to drug and alcohol problems in the U.S., will be changing their name to The Freedom Model Retreats on March 1, 2018. The name change comes in conjunction with the completion of their book, The Freedom Model for Addictions: Escape the Treatment and Recovery Trap which was published in November of 2017. The Freedom Model for Addictions received high praise from addiction researchers and, more importantly, from those using it to gain the insight needed to solve their substance use problems.
As co-author of The Freedom Model for Addictions and Chairman of The Saint Jude Retreats, Mr. Mark Scheeren explains:
"Once we updated our life changing retreat experience for our guests by implementing our newest book, The Freedom Model for Addictions, we saw an increase in guest satisfaction rates. While we continue to provide the only true non-12 Step system for alcohol and drug users in the nation, this latest update to our approach has been met with incredible accolades from our guests and their families. It was only fitting to place the Freedom Model in our name and logo in recognition of the massive effort involved in researching and developing this system over the past 3 decades and the wonderful results we are getting with this newest version. It is truly revolutionary, and now people can avoid all the pitfalls of the treatment and recovery trap and overcome their addictions for good without those encumbrances."
As a Catholic, Mr. Scheeren's personal dedication to his patron saint, Saint Jude, remains steadfast.
"I certainly don't think Saint Jude would be against recognizing a model that brings greater success to people in desperate need. In the end, he is the patron saint of hopeless cases after all – so any method that brings people more effectively out of hopelessness is still a boon to his namesake. In recognition of this fact, we will continue to have the Saint Jude Scholarship Fund under his name to help those most in need of coming to our retreats for their addiction issues."
To learn more about The Freedom Model System offered at The Freedom Model Retreats, the Freedom Model for Addictions book, or any of the options offered under the Freedom Model System, go to www.thefreedommodel.org or call 888-424-2626.
Faith Moore is the Public Relations Coordinator for The Freedom Model Retreats. For media information or to contact the authors for interviews and appearances, please contact her at media@thefreedommodel.org or call 888-973-9597.
Source: The Freedom Model Retreats, formerly Saint Jude Retreats
Additional Links