Safer Internet Day: PureVPN Steps Up to Help Users Remain Safe in 2019
Going by the online security trends witnessed over a decade, we can be fairly certain, unfortunately, that online privacy will continue to be threatened by hackers, data mongers and governments in 2019. PureVPN has a few suggestions to help users protect their precious data and privacy.
Press Release
-
updated: Feb 4, 2019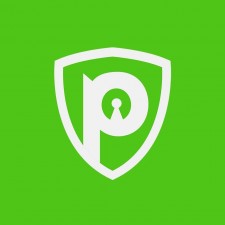 HONG KONG, February 4, 2019 (Newswire.com) - The gap between remaining private online and the intrusion of privacy grows thinner with every passing day. Public Wi-Fi hotspots serve as the primary hunting grounds for cyber-criminals, thieves and snoopers. And until a decade ago, no one would even suspect the government of doing the same thing -- that too at a grander level.
Three Online Privacy and Security Recommendations for 2019
2018 will go down in tech history as the year of DDoS attacks. From email providers to healthcare providers; from malware attacks to surveillance legislations and what not; 2018 bamboozled the best minds in the online security industry, leaving them trying to make sense of it all. Staying on top of digital security breaches is becoming more difficult and crucial than ever before. The time has come when being proactive is the best solution to protect our web assets and internet-enabled devices from the clutches of cyber criminals and hackers.
This situation begs the obvious question: What does 2019 hold for online privacy and security? Here are some tips compiled by PureVPN to help internet users remain safe online in 2019.
1. Keep Software Up-to-date
Hackers are working constantly and consistently to discover ways to break our cover of protection. It is, therefore, necessary to keep the software on our devices up-to-date. Hackers use various types of attacking mechanisms, starting with checking to exploit any loopholes in the security of the software. Patches released by software vendors are called patches for a reason; the reason being that they patch the vulnerabilities present in the software.
2. Download Carefully
One digital evil that particularly wreaked havoc in 2018 was Mobile Ransomware. As the name suggests, mobile ransomware is a type of malware which installs itself on mobile devices and restricts access to certain files and software. This restriction can only be removed by the creator of the ransomware, for which the owner of the device has to pay some ransom. Some Ransomware also gets unauthorized access to online payments and steals bank account credentials.
3. Layers of Protection
Two-layer protection or two-factor authentication enables a double check on online accounts. That means that apart from requiring passwords, a hacker will also need access to the target's smartphone. This makes it harder for unauthorized people to hack into online accounts.
Pledge to Remain Safe
PureVPN has once again partnered with the UK Safer Internet Center to celebrate Safer Internet Day 2019 and spread the message of the global initiative among the masses. The Hong Kong-based VPN provider is known for supporting privacy-focused initiatives like these and has received public praise and media attention for its campaign against cyberstalking in the past. Join hands with PureVPN, pledge to practice caution, and participate in PureVPN's Safer Internet Day 2019 giveaway, where 10 lucky people will be chosen at random to win free monthly VPN accounts!
Source: PureVPN
Share:
---
Categories: Security
Tags: Cyber Stalking, Internet Freedom, PureVPN, Safer Internet Day, VPN
---