Safer Internet Day: Ensure Online Safety With a Free VPN Account by PureVPN
While words of encouragement & advice are important, practical actions have more impact when it comes to directly helping someone. Building on this thought, PureVPN is giving away free VPN accounts on Safer Internet Day to highlight the importance of digital security and anonymity.
Press Release
-
updated: Feb 8, 2019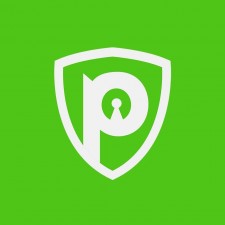 BUDAPEST, Hungary, February 8, 2019 (Newswire.com) - ​Safer Internet Day, also commonly referred to as SID, is a global initiative – coordinated by the joint Insafe/INHOPE network. The initiative aims to educate kids about online safety and spark a border-less conversation about the responsible use of technology. The day will be observed on Tuesday, February 05, 2019. This year's theme is "Together for a better internet."
Similar to 2018, PureVPN – an official SID supporter – has joined hands with the UK Safer Internet Center to raise awareness about internet safety, security, and the importance of remaining private online on Safer Internet Day.
What is PureVPN Doing to Help Users?
PureVPN has already created and shared useful resources on combating the most common online threats, and the VPN provider continues to publish more thoughtful content to make sure that the maximum number of internet users walk away with online security awareness.
Additionally, the VPN Company has announced a huge giveaway, this year too, to encourage individuals to join the conversation and strengthen the dialogue around Internet safety.
Some Major Areas Covered by the VPN Provider
In an effort to shed some light how individuals in the creepy corners of the internet operate, PureVPN has covered topics of mass interest, including:
Internet Safety Tips to Stay Secure Online

Basic Tips to Follow for Your Internet Safety

Tips to Help Your Kids Against Cyberbullying

Tips to Shield Your Kids from Offensive/Obscene Content

Tips to Help Your Kids Against Online Predation

Tips to Help Your Kids Against Sextortion

Tips to Prevent Malware

Tips to Prevent Phishing

Tips to Prevent Online Scams

Tips to Prevent Identity Theft

Tips to Prevent Wi-Fi Eavesdropping

Tips to Prevent Spamming

Tips to Prevent Ransomware
Going through the content, it becomes obvious that PureVPN wants to especially help parents cultivate healthy digital habits in their kids, and honestly speaking, it's about time a renowned brand steps in to address this issue. People are increasingly getting busy with their connected devices, even at the risk of being disconnected from their family.
Why is Internet Safety Awareness Crucial?
Although the internet has empowered and accelerated advancements in almost everything imaginable, it has also exposed us to a variety of online threats such as identity theft, social engineering, cyberbullying, ransomware, exploitation of kids, and fraud among others.
With so much of our data readily available online, being safe on the Internet isn't a choice. It's a must. The first step towards online safety is to be 'aware' of the different kinds of threats and vulnerabilities that lurk on the internet and how you can help your kids to not fall victim to them.
Source: PureVPN
Share:
---
Categories: Security
Tags: Cyber Stalking, Internet Freedom, PureVPN, Safer Internet Day, VPN
---