Safeguard Company Security With Proper Corporate Investigations in St Augustine
Press Release
•
updated: Dec 20, 2016
One detective agency carries out corporate investigations in St Augustine so that company security is never compromised.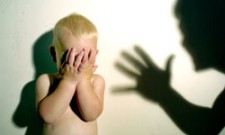 Jacksonville, FL, December 20, 2016 (Newswire.com) - ​The goodwill of a company is very important for its success in the industry and among the clients over a long term. It cannot be denied however that a business is not devoid of threats and risks, both on the outside as well as within. It is a hard to accept the fact, but it is true that employees too are often a threat to the organization. There can be internal thefts, mismanagement of data, or leak of crucial information, fraud and other unwanted instances that can put the reputation of the company at stake. In the event of such circumstances, the one thing that can keep the goodwill of the company intact is carrying out corporate investigations in St Augustine so that the truth is revealed and the management has enough time for damage control. There is one full-service detective agency that puts their years of experience in carrying out corporate investigations, child custody investigations, background checks and more. Named Buchanan Investigations, the detective agency has skilled and experienced investigators who go that extra mile to help their clients come to terms with the truth.
All investigators at Buchanan Investigations work hard and ensure that they do not miss out any crucial details. Their mode of investigation is thorough so that they can continually meet their customers' expectations. They follow a strong work ethic and puts in a lot of effort so that they can deliver nothing less than the best for their clients.
Buchanan Investigations respects the privacy and confidentiality of each client and guarantees to keep it all secret. They are a full-service licensed and insured investigative firm based in Jacksonville, FL providing a complete and thorough product to a broad range of clients covering criminal defense, workers compensation claims, personal injury claims, pre-employment screening, background checks on potential domestic partners and fidelity/marital surveillance.
Call them on (904) 570-5298 or e-mail them today to speak with one of our licensed investigators for a free, no obligation consultation. Or visit http://www.jaxprivateinvestigator.com/ for more details.
About The Company
Buchanan Investigations is a full-service detective agency that carries out child custody investigations in Orange Park, corporate investigations, background checks and more.
Source: Buchanan Investigations