Safe and Sustainable Plastics Economy Requires Urgent Attention to Additives
Press Release
•
Oct 10, 2022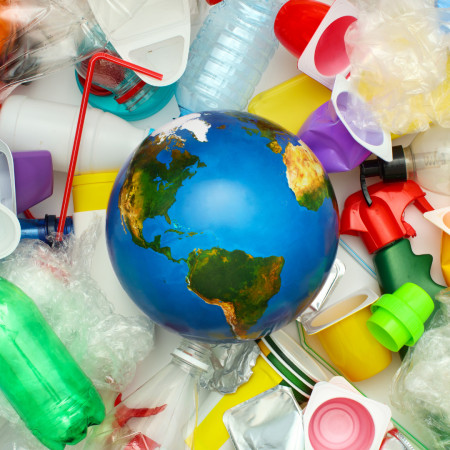 WASHINGTON, October 10, 2022 (Newswire.com) - As citizens and governments wake up to the plastic pollution crisis, they're turning to businesses to solve it. According to ChemFORWARD, a science-based non-profit committed to accelerating transition to safer chemistry, brands and retailers are pursuing multiple strategies including reuse, waste minimization and recycling.
Reuse and refill solutions can eliminate needs for plastic but don't work in all situations. Since the use of plastic is a reality now, companies are searching for ways to increase plastic recycling and use of recycled content. To succeed, concerted efforts to avoid hazardous chemicals throughout the lifecycle of plastics are required. Until now, the missing piece was data.
ChemFORWARD now offers plastic producers free access to a chemical additive safety tool. The Plastic Additive Optimization Tool enables users to check the chemical hazard profile of over 1100 different additives used in plastics, including information on over 200 safer alternatives, which allows users to make robust decisions when determining substitutions for chemicals with known hazards.
While many polymers are considered safe, the compounds added during manufacturing and processing to fulfill specific performance and functional requirements cause concern. Studies indicate that these additives do leach out - leading to exposures. Companies transitioning to a circular plastic economy find toxic additives are a barrier. Their presence in waste is not labeled and risks being recycled into new products, where they could pose threats to human health and the environment.
Some groups of plastic additives have been shown to be toxic, including specific phthalate plasticizers, brominated flame retardants (BFRs), UV stabilizers, bisphenols and per- and poly-fluoroalkyl substances (PFASs). Some impact endocrine systems, where they can impact metabolism, reproduction and growth. Others are persistent, bioaccumulative and toxic; and toxic to marine environments.
Overcoming the additives challenge is a critical part of achieving circularity in plastics and key to tackling multiple problems presented by plastic products and waste.
The plastic recycling market is a multi-billion dollar opportunity. A recent report from ChemSec, notes that while there is a substantial buy-in to the principles of circular plastics, recycling levels remain low. One of the roadblocks that remains surprisingly unaddressed is chemicals of concern in current material flows. The report says as long as toxic chemicals are included in material flows, a truly sustainable circular economy can't be achieved. Mechanical recycling will remain the main recycling technology for the foreseeable future, so establishing non-toxic waste streams is key to scaling up the circular economy.
To avoid hazardous chemicals in plastics recycling, all stakeholders need to take concerted efforts, starting by increasing information accessibility. The Plastic Additives Optimization Tool supports the rapid elimination of chemicals of concern and the optimization of plastic feedstocks with safer alternatives to accelerate circularity.
Making plastic packaging less toxic to people, and less polluting to the natural world, is an urgent priority. Stakeholders are invited to access and contribute to ChemFORWARD's shared data repository. Together, collective impact is possible.
Source: ChemFORWARD