RxCelerate Launch Galaxy™: A Next-Generation Antibody Discovery Platform
Press Release
•
updated: Feb 16, 2021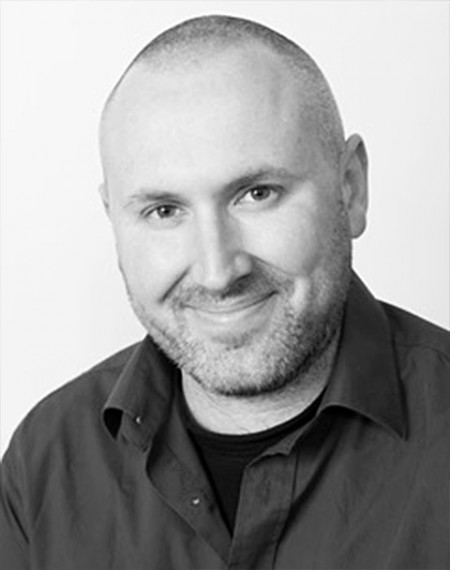 CAMBRIDGE, England, February 16, 2021 (Newswire.com) - RxCelerate, a leading international out-sourced drug discovery and development platform, today revealed details of a new antibody discovery platform, Galaxy™, that offers significant advantages over the current generation of tools for delivery of new therapeutic monoclonal antibodies.
"Monoclonal antibodies make up almost a third of new drug approvals in the last three years and represent an ever more important class of therapeutics," said Jill Reckless, CEO at RxCelerate, "so it makes sense that full-service out-sourced drug discovery and development service provider should have an antibody discovery platform. But we didn't just want a good platform - it had to be the best."
So Reckless turned to star antibody engineer, Jonny Finlay to design her a game-changer. Two years and a million-pound investment later, the result is a new subsidiary, RxBiologics, and Galaxy™. "The problem with all existing libraries," explains Finlay, "is the sheer diversity of possible antibodies - there are more possible human antibody sequences than atoms in the universe. Yet libraries are limited to a practical size that can only accommodate a tiny fraction of these possibilities. Many of the antibodies in these libraries don't have the molecular properties to be ideal therapeutic candidates. As a result, the initial hits derived from these libraries are often just the start of a long, slow and iterative process to produce the final antibody ready for therapeutic use."
Galaxy™, by contrast, used 'smart randomness' to massively enrich the library with development-ready elements, dramatically increasing the quality of initial hits. "Not only are the initial hits designed to be highly developable," says Finlay, "they also emerge from the single-pass process in a form that is ideally suited to generating high-potency multispecific antibodies. So if you are looking for a particular function, such as a bespoke bispecific antibody, you are likely to find it immediately with Galaxy™ when existing approaches could leave you empty handed."
Galaxy™ has another in-built advantage. "We mimic the way the human immune system selects antibodies, by evolving the library itself during the short, efficient screening process. This unique feature of Galaxy™ allows us to improve antibodies present in the original library in a single pass, and makes Galaxy™ a more rapid route to a candidate in comparison to other competitor libraries," according to Finlay.
Cambridge, UK, has been at the centre of antibody discovery technology ever since César Milstein won the 1984 Nobel Prize for the hybridoma technology used to produce the first monoclonal antibodies. The first practical phage display libraries then emerged from the work of John McCafferty working with Greg Winter, for which he shared the Nobel prize in 2018. More recently, Cambridge company Kymab were among the first to describe human antibody libraries in mice, recognising that the way antibodies are selected in vivo avoids the limitations of in vitro selection. "Galaxy™ is the first technology to combine the principles of the in vivo antibody selection process, as used in humanized mice, with the flexibility of in vitro screening that allows functional screening for particular profiles," explains Reckless, "which is why it really is a next-generation discovery platform."
Since Galaxy™ was completed, the RxBiologics team have successfully isolated numerous antibodies against well-known targets, to create an array of practical evidence for the superiority of the new library design. "Of course, I hoped the Galaxy™ design would out-perform existing approaches," said Finlay, who previously led Biologics Discovery in Europe for pharmaceutical giant Pfizer, "but I was delighted to see just how well it worked in practice. RxCelerate have been excellent partners, believing in the potential for Galaxy™ from the outset."
Even prior to its official launch, RxBiologics have secured discovery projects from several existing RxCelerate clients. There are, however, a limited number of slots available for new clients while RxBiologics recruits further team members to expand capacity. "By the end of 2021 we expect to be able to conduct at least five screening campaigns in parallel," said Reckless.
"It is exciting to now have access to world-leading antibody discovery capability to complement our cutting-edge small molecule discovery services at RxCelerate," said David Grainger, Executive Chairman at RxCelerate. "Our vision is to democratise access to pharma-grade discovery and development, allowing anyone with a good idea to reduce it to practice. Galaxy™ fills an important gap in that capability."
Notes for Editors
About RxCelerate
RxCelerate is an out-sourced drug discovery and development company, founded in Cambridge UK in 2012, with a focus on working smarter. It has grown rapidly to become one of the leading providers of drug development services in the United Kingdom. RxCelerate operates a unique model, providing capabilities to discover and develop drugs for clients, designing as well as executing every aspect of the research and development plan.
RxCelerate offers a wide range of services. The biology team specializes in in vivo pharmacology, offering proprietary models of wide range of human diseases, as well as complex cell-based assays. The chemistry team provides medicinal chemistry, including in silico screening, and synthesis that integrates seamlessly with the in vitro testing capability. A dedicated team designs the optimum discovery or development strategy for each project, as well as integrated program management. By working closely together, these teams can deliver pharma-grade drug product candidates at a fraction of the cost of traditional approaches.
RxCelerate has a team of more than 60 employees and consultants based in 25,000 square feet of premium laboratory and office space in the Dorothy Hodgkin Building at the Babraham Research Campus, approximately five miles south of Cambridge, UK, as well as offices in Boston, MA and San Francisco, CA.
For more information, please visit us at rxcelerate.com and connect with us on Twitter (@RxCelerate). Contact our UK headquarters: jill@rxcelerate.com Tel: +44 (0)1223 804240. Contact our US headquarters: info@rxcelerate.com Tel: +1 (857) 409-6028
Source: RxCelerate