RTH Solutions receives national recognized WBENC, Women-Owned Business Certification
Press Release
•
Jun 30, 2015
RTH Solutions receives national recognized WBENC, Women-Owned Business Certification.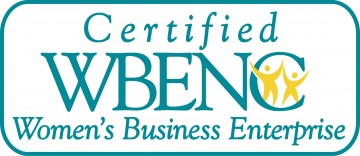 Columbia, MD, June 30, 2015 (Newswire.com) - RTH Solutions, a business specializing in, IT Service Management Consulting, Staffing and Training services, received national certification as a Women's Business Enterprise by the Women Presidents' Educational Organization of DC, a regional certifying partner of the Women's Business Enterprise National Council (WBENC).
WBENC's national standard of certification implemented by the Women Presidents' Educational Organization of DC is a meticulous process including an in-depth review of the business and site inspection. The certification process is designed to confirm the business is at least 51% owned, operated and controlled by a woman or women.
We are excited to obtain this nationally recognized Women-Owned business certification. It is an opportunity to enter into the supplier/vendor diversity programs and expand our reach.

Tanisha E Lockett, Chief Operating Officer
By including women-owned businesses among their vendors, corporations, and government agencies demonstrate their commitment to fostering diversity and the continued development of their supplier/vendor diversity programs.
To learn more about RTH Solutions, please visit www.rthsolutions.com.
About RTH Solutions
RTH Solutions is an innovative and rapidly growing service management consulting, staffing and training certified women-owned company. RTH Solutions provides clients with solutions utilizing industry best practices and the know-how to apply them to the clients business models.
About WBENC
The Women's Business Enterprise National Council is the nation's largest third party certifier of businesses owned and operated by women in the United States. WBENC is a resource for the more than 700 US companies and government agencies that rely on WBENC's certification as an integral part of their supplier diversity programs.