Routee - An Advanced SMS Marketing Solution for Companies Across the Globe
Press Release
-
updated: Oct 22, 2019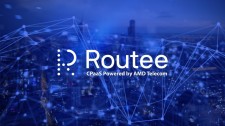 SAN FRANCISCO, October 22, 2019 (Newswire.com) - As personalization continues to increase in importance for converting leads, SMS marketing has emerged as a key tactic for businesses to deploy their campaigns.
Routee, a leading marketing service platform, is a prized partner for businesses looking to leverage either voice or text to augment their marketing campaigns.
Their vast experience in development and design allows them to provide excellent API communication for a seamless service and customer satisfaction.
Routee provides a wide range of marketing services that are designed for companies to optimize their marketing campaigns and help clients create an omnichannel presence by leveraging different communication channels.
Here is a breakdown of their services:
SMS Marketing: Routee's advanced text message marketing options allow clients to conduct surveys, extract information or simply promote their brand to billions of cellphone users globally.
Voice: Reach out to customers with personalized voice broadcasting. Integrate AI bots with two-way voice calls, allow click to call options to filter quality leads or simply deliver authorization PINs through calls – Routee's voice marketing allows companies to broaden their customer base.
Email: Routee allows businesses to send automated emails that can be customized for different demographics. Whether it is sending out a new discount promotion or just emailing consumers about their abandoned shopping carts, this service takes email marketing to another level.
Messaging Applications: Leverage an existing audience of billions of people to deliver marketing messages right in their inbox. With Routee, users can integrate leading social media platforms like Viber and Facebook Messenger to boost engagement and retention.
 Numbers: Instead of managing multiple numbers, clients can get premium or toll-free numbers. Additionally, they offer validation services to rectify the authenticity of a recorded number. With advanced call masking capability, businesses can also ensure maximum consumer privacy.
Two-Factor Authorization (2FA): To address rising concerns around consumer privacy, Routee ensures that their client's messages only reach the intended participants through two-factor authentication. With a plethora of options to choose from – such as SMS, voice and missed calls – businesses can really safeguard their sensitive data.
Push Notifications: With this service, clients can always be present in their consumers' minds through 'push' notifications across a range of devices. When coupled with a customized marketing campaign, push notifications can provide a healthy conversion boost.
Marketing Automation: With industry-leading marketing automation software, businesses can deploy trackers, fill out forms or increase sales, thereby increasing productivity.
About The Company
With 18 years' worth of experience creating valuable consumer-brand connections, Routee helps businesses develop multifaceted communication channels that help increase awareness.
Their technical expertise, coupled with their marketing prowess, makes them a valuable partner for clients such as Microsoft and Uber. Learn more about their services by visiting the following website:https://www.routee.net/.
Source: Routee
Share:
---
Categories: Marketing
Tags: API Communication, Marketing Automation Software, SMS Marketing, Text Message Marketing, Two Factor Authentication, Voice Broadcasting
---