Rogers Dentist Completes Prestigious, Two-Year Residency Program at Texas Center for Occlusal Studies
Dr. Randolph Lais, of Rogers, Completed Residency Program in Occlusal Studies
Press Release
-
updated: Mar 21, 2017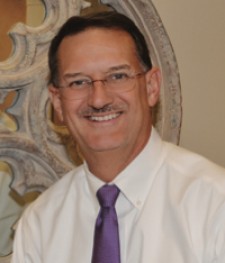 Rogers, Arkansas, March 21, 2017 (Newswire.com) - Dr. Randolph Lais, of Rogers dental practice, Lais Dentistry, completed a two-year residency program at the Texas Center for Occlusal Studies and Minimally Invasive Dentistry. The prestigious program provides dentists exhaustive courses focusing, primarily, on restoring compromised dentition via minimally invasive techniques and correcting malocclusions that cause temporomandibular joint disorders and associated medical problems.
The Lais Dentistry team recently celebrated Dr. Lais's milestone accomplishment at the Texas Center for Occlusal Studies in Flower Mound, Texas. Staff members received further training on i-CAT technology while there. i-CAT software provides dental imaging technology which can create treatment plans for implants, abutments, restorations, surgical procedures, endodontics, orthodontics, airway assessment and more.
Dr. Lais has practiced dentistry in Northwest Arkansas for more than 20 years. Dr. Lais graduated with honors from the University of Missouri at Kansas City School of Dentistry. He served in the United States Navy Dental Corps, for three years, where he gained invaluable knowledge in the areas of oral surgery, endodontics, periodontics and prosthodontics. Dr. Lais focuses his practice on long-term health and esthetics in order to avoid the disease-repair cycle, common among dental practices. Dr. Lais is active among the Academy of Interdisciplinary Dentofacial Therapy Study Group and is dedicated to providing excellent dental care.
The Texas Center for Occlusal Studies and Minimally Invasive Dentistry focuses on providing each student hands-on experience and a supportive community, with faculty who are easily accessible, according to the center. The goal is to provide an intimate setting for dental professionals who wish to acquire the ability to diagnose and treat temporomandibular joint disorders and myofascial pain, by utilizing minimally invasive techniques, in order to restore failing and worn dentition.
Lais Dentistry provides Northwest Arkansas fine, comprehensive dental service. Dr. Lais operates with a commitment to excellence and strives to provide patients with a calm and caring atmosphere. Services offered include: preventative, restorative, cosmetic, implant and sedation dentistry.
Lais Dentistry is accepting patients in Northwest Arkansas.
###
Lais Dentistry is a Rogers, Ark. dental practice offering the finest in comprehensive care. Dr. Lais offers patients an opportunity to receive the best in dental support. With a commitment to excellence, Dr. Lais and the team of seasoned dental professionals provides Northwest Arkansas a relaxed, compassionate atmosphere in which to receive outstanding results. Lais Dentistry furnishes a wide variety of services including: preventative, restorative, cosmetic, implant and sedation dentistry. Lais Dentistry is Northwest Arkansas' source of first-class, cutting edge dental care.
For more information visit: www.laisdentistry.com/
Source: Lais Dentistry
---
Categories: Healthcare Technology, Dentistry
Tags: Dr. Randolph Lais, i-CAT technology, Lais Dentistry, occlusal studies, Rogers Arkansas Dentist, Texas Center for Occlusal Studies and Minimally Invasive Dentist
---