Rockerbox, Marketing Attribution, Launches Reimagined User Interface, Includes Spend Benchmarks
Press Release
•
Aug 17, 2022
Rockerbox launches a brand-new look and feel, complete with new marketing views, benchmarks and data access.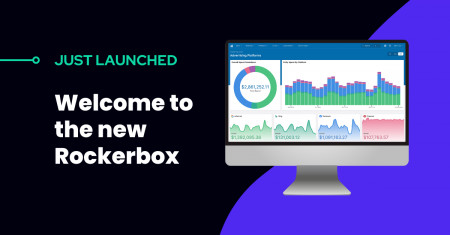 NEW YORK, August 17, 2022 (Newswire.com) - For years, Rockerbox has been the leading marketing attribution and measurement platform for marketers that need a full view of their marketing impact, plus attribution that's based on first-party data. Now with their latest UI upgrade, Rockerbox is even more powerful, with greater ease of use, a sleek new look, and insight into industry benchmarks to help you make smarter spending decisions.
As the single source of truth for marketers, Rockerbox has previously featured various views that showed information about their marketing mix, customers and their paths to purchase, experiments, and more. The revamped UI includes all the former functionality of Rockerbox plus new and improved views to deliver even more marketing insights.
Read more about the new and redesigned views in the company release blog.
"This is not just another product launch," said Ron Jacobson, CEO and co-founder. "This is the biggest product launch in our history. We have redone the entire platform—the entire user interface has been rethought, rebuilt, redesigned, and reimagined. From the foundation, all the way up. Faster than ever to use, new ways to analyze your marketing, insights that were never available before. A complete upgrade to how marketers can actually analyze and grow their business."
About Rockerbox:
Rockerbox empowers marketers from launch to scale, helping them easily see and evaluate channel effectiveness. They've built their platform for smart marketers to help them spend, analyze, scale, test, and market smarter.
Rockerbox helps you to execute better in-channel optimizations and stop wasting money on channels that aren't performing. They take the frustration out of constructing clean, actionable data, empowering you to accomplish your goals without the need for additional technical resources.
No one methodology is perfect, that's why Rockerbox uses multiple. They incorporate rule-based attribution, multi-touch attribution, halo analysis, geo lift, in-channel testing, incrementality, and media mix modeling to give you the most complete and accurate view of your customer journey.
Source: Rockerbox