Rock Island Records Releases Detroit Rock Band ELSIE BINX Single 'Kbye' March 4
Press Release
•
Mar 3, 2022
The new album MADNESS hits the streets on March 25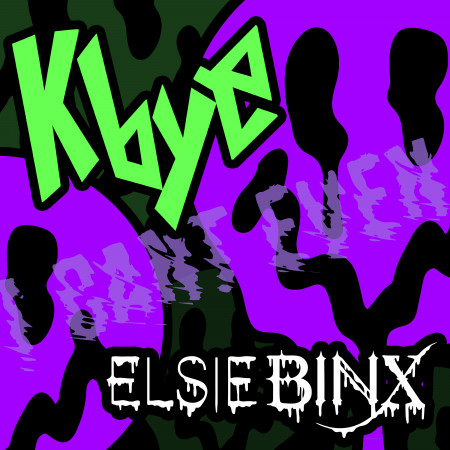 DETROIT, March 3, 2022 (Newswire.com) - After six years of touring, recording, and releasing music, out of the Detroit metro area, ELSIE BINX has hit a new creative stride. Their new statement album, MADNESS, releasing on Rock Island Records, is on another level and finds the band emerging upward to a new vehement chapter in their musical saga.
ELSIE BINX was born in 2015 when music producer Kevin Wesley Williams and vocalist/songwriter Erin Accomando began working together at The Sound Shop Studio in Macomb, Michigan. Starting with a seven-song album, "Smile and a Bullet," the project brought together a group of talented musicians as a creative team. At the same time, this line-up has evolved into an efficacious punch in their live performances.
Continuing with full-length albums, singles, EPs, and covers show their formidable creative force. In 2020, they released two cover singles with videos while concentrating on new music and digital concerts via Twitch. Their audience and the world are ready for new EBX music and it couldn't have been delivered in better form.
It starts with the first powerhouse single "Kbye", releasing Friday, March 4, to radio and digital along with its own video release. The new MADNESS album is a go for March 25 both digitally and physically with CD copies available for pre-order starting March 13, 2022, "313" Detroit Day.
"Lovin' my ELSIE BINX. Here's a band forged out of the Motor City that has perfected their craft on the road with incredible live performances all over the U.S. I put Erin Accomando's vocals right up there with Taylor Momsen, Dorothy, and Lzzy Hale. Looking forward to a fresh resurgence of Rock and Roll in 2022." - Screamin Scott, WRIF 101 Detroit
ELSIE BINX: it's pop, it's rock, it's heavy, it's a sophisticated musical fabric with the same potency as our biggest musical icons. An expressiveness that extends from the influence of Soundgarden, Heart, Van Halen, P!nk. Now, they're breathing their own fire, exuding their own power, yet it still has that undeniably beautiful Detroit Rock 'n' Roll soul and undeniable ELSIE BINX identity.
"MADNESS makes me feel incredibly excited to put our best musical foot forward into the world finally. We are speaking up louder than ever before, both lyrically and stylistically. Our discography stands strong as it is, but this release is a whole elevated level of honing our separate instruments into one cohesive sound." - ELSIE BINX lead singer and songwriter, Erin Accomando.
Press Contact:
Billy Craig
586-321-2286
mattjacobs@rockislandrecords.net
Source: Rock Island Records
Related Media
Tags