Roberts Camera Announces Move of Flagship Store After 44 Years
Press Release
-
updated: Jun 21, 2018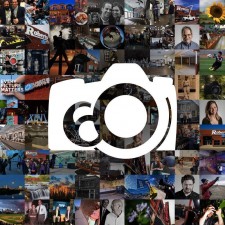 INDIANAPOLIS, June 21, 2018 (Newswire.com) - Locally owned Roberts Camera (Roberts Distributors, LP) announced today that it will be moving its flagship store location from 255 S. Meridian Street in Downtown Indianapolis after 44 years of residency to 220 E. St. Clair Street in Indianapolis.
Roberts has chosen to make this move in order to accommodate its expanding online sales channels as well as provide their local customers with a better customer experience, including expanded product lines and camera equipment, easier access to their store and access to a wide variety of photography classes. 
The move also allows Roberts to expand and grow its subsidiary company, UsedPhotoPro. UsedPhotoPro focuses on the purchasing, trade, and sales of used photography equipment and is sold primarily through online sales methods. It will also give UsedPhotoPro a retail storefront and allow local customers access to a much greater range of used photography equipment at lower prices. 
Marketing Director, Meredith Reinker explains, "We are thrilled to be making this move. It will allow us to modernize what we are doing from a retail perspective and operate in a much more efficient manner.  While we love being right downtown in the heart of the city, the many events that go on down here, and that make our city great, can hamper retail traffic and access to our store for both customers and deliveries.  We are also looking forward to being close to the rapidly growing 'Mass Ave' area of the city. This new location allows us to remain downtown and give our customers easier access to our location.  We feel fortunate to be growing in a tough industry and we are grateful for the support we get from our customers."
Roberts is planning a mid-September opening of the new downtown store with a grand re-opening event to follow in early November. The Northside Carmel location at 12761 Old Meridian Street will continue to operate in the same location. 
More information will be released in a press release by the Indiana Economic Development Corporation.
About Roberts Camera
Roberts Camera opened its doors on August 21, 1957 in downtown Indianapolis as a wholesale store that sold everything from jewelry and watches to appliances and cameras.  In 1970, Roberts Distributors moved to its current location of 255 S. Meridian Street, where the focus of the company went from wholesale and jewelry to a photo and electronic specialty store.  Today, Roberts prides itself on a wonderful staff with extensive knowledge about photography and the products, as well as great customer service.  Roberts has been family owned and operated since the start and has been run by Bruce Pallman, Managing Partner, for the past 40 years. 
For more information, please visit: http://robertscamera.com/ or contact us at 1-800-726-5544 or via email at info@robertscamera.com . For great photography news and tips and to connect with other photographers, Like us on Facebook at facebook.com/robertscamera or follow us on Twitter or Instagram by following @robertscamera.com
About UsedPhotoPro
UsedPhotoPro (UPP) was founded in 2012 to help expand our used product selection both online and in-store. UPP sells used photographic equipment primarily through on-line channels. They also buy used camera inventory all over the country, and offer customers the option to trade in their used camera equipment and purchase new. UsedPhotoPro is run by Director of Operations, Corey Reinker.
For more information, please visit http://usedphotopro.com/. For the hottest used gear and to connect with us and other photographers, like us on Facebook a facebook.com/usedphotopro or follow us on Twitter and Instagram by following @usedphotopro.
Source: Roberts Camera
Share:
---
Categories: Photography
Tags: camera film accessories, camera lens accessories, camera replacement parts for sale, camera shops, compact video cameras, film cameras for sale, photography equipment online, photography shop, photography store, professional camcorders, refurbished cameras, roberts camera
---