RNO1 Launches FORMATION, a New Marketing Program Tailored to Growing Startups, Lifestyle and Enterprise Brands
Press Release
-
updated: Mar 13, 2017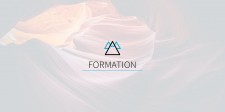 San Francisco, CA, March 13, 2017 (Newswire.com) - FORMATION is a new program from RNO1 designed to help growing brands discover, deep-dive, strategize, and solve from the moment the partnership begins.
RNO1, a brand and digital agency deep-rooted on the west coast, has launched a new program called FORMATION.  The goal is for the RNO1 team to fully dig deep and uncover all they can about a client's brand from their impact to their growth in their industry and everything in between. FORMATION also allows RNO1 to give a full review of the current state of branding and marketing at a business and offer valuable insight and strategies for moving forward.
"FORMATION is a vehicle for our team to gain a better understanding of who a client's brand is and why it matters, then take quick action steps to understand how that can translate into design and digital deliverables that delight," says Michael Gaizutis, founder and CEO of RNO1. "The key to our success is constant collaboration and sequential strategy to yield the best outcomes. At the end of the day, we want to add value where value is needed. It's how we all win."
This new program is a two-week process. After learning everything they can about the business brand and organization, the RNO1 team will dive deep into a design and digital audit followed by expert strategy development. The RNO1 team will then present strategies through a developed action plan that brings to life these new ideas across different marketing channels. The end deliverable of FORMATION includes a well-defined scope of work, project timeline, and cost structure to help achieve the right results that reach key audiences and resonate.
"Once our team has formed and forged the ideas, we map a project plan to take the business brand to the next level," adds Gaizutis. "Clients then have the option of to implement the project plan, with our RNO1 team or they can choose to move forward internally with their own team or hire an outside partner. The flexibility and choice is theirs."
RNO1 utilizes a Fluid Movement approach that shifts the way a business brand lives and thrives in a hyper-competitive and ever-changing market. The process reframes rather than reinvents marketing initiatives and embraces change, allowing less resistance as users and customers respond to the brand. In addition, this approach focuses on solutions rather than sales as the business rolls out new product or service offerings. Finally, the goal for the business is to drive a long-term connection through ongoing brand and digital strategies.
For more information about the agency and its services including its new program FORMATION, visit RNO1.com.
About RNO1
RNO1 is a brand and digital agency deep-rooted on the west coast, with a global edge. Partnering with startups, lifestyle and enterprise brands, the agency harnesses the power of great design to move people across touchpoints. For more information, visit RNO1.com.
Media Contact: 
Michael Gaizutis 
Phone: 650.268.9783 x1 
Email: michael@rno1.com
Source: RNO1
---
Categories: Business to Business, Business to Consumer, e-Commerce, Marketing, Saas (Software as Service), Business
Tags: business, CEO, CMO, CX, eCommerce, enterprise, lifestyle, marketing, startups, technology, UX
---