Rivaroxaban and Dental Procedures: Information From the Sacramento Dentistry Group
Press Release
•
updated: Aug 23, 2019
Newer anticoagulant drugs have few studies to provide dentists with recommendations on the need to discontinue their use for dental procedures. Here, the Sacramento Dentistry Group provides advice from an expert on the subject.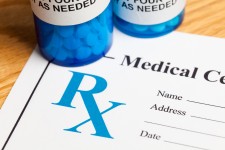 SACRAMENTO, Calif., August 23, 2019 (Newswire.com) - Rivaroxaban is an anticoagulant drug commonly marketed under the brand name Xarelto®. It is often prescribed long-term for patients with deep vein thrombosis or irregular heartbeats to prevent the development of unwanted blood clots. During certain dental procedures, it may be necessary to discontinue the use of rivaroxaban.
What Anticoagulant Studies Suggest
Dr. Adrian Curto, a member of the Department of Surgery at the University of Salamanca in Spain, produced the following recommendations regarding rivaroxaban and dental procedures for the European Journal of General Dentistry in 2017.
If the dental procedure has a low bleeding risk (such as treatment for periodontitis, short oral surgeries or simple extractions), the patient can begin the procedure 20 hours after the last dose of rivaroxaban. They can take their next dose 12 hours after the procedure is completed. Temporary discontinuation of the anti-coagulant beyond these limits should not be necessary.
If the dental procedure goes beyond those mentioned above, then it falls into the categories of average or high bleeding risk. For these procedures, rivaroxaban must be temporarily discontinued. Discontinuing an anticoagulant should only be done with the assistance and recommendation of the patient's doctor. The length of time for the discontinuation ahead of the dental procedure is different for each patient, based on their physiological functioning. When to restart rivaroxaban is based on the amount of post-procedural bleeding and healing, with the doctor and dentist consulting together to ensure best outcomes.
In comparison to the common anticoagulants warfarin and acenocoumarol, there is far less scientific literature on rivaroxaban and other newer anticoagulants, like dabigatran, apixaban, and edoxaban. Therefore, it is always important to discuss with the dentist any anticoagulants a patient is using well in advance of any dental procedure. For additional information, contact the Sacramento Dentistry Group at 916-538-6900 or visit their website.
Source: Sacramento Dentistry Group