Ritani Reports 100% YOY Increase in Oval Diamond Engagement Ring Sales - the New Round-Cut?
Press Release
•
Dec 7, 2022
Internal data shows that consumers have demanded twice as many oval-cut engagement rings in 2022 versus 2021 - accounting for over 25% of all engagement ring sales this year.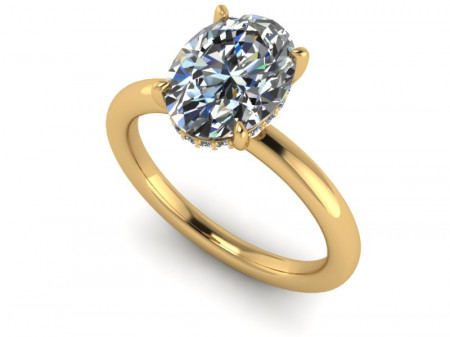 WHITE PLAINS, N.Y., December 7, 2022 (Newswire.com) - Ritani, the leading online seller of natural diamonds, lab-grown diamonds, and fine jewelry, today announced that it has observed an exciting trend in consumer preference towards oval-shaped diamond engagement rings. "Ritani saw a 200% increase in oval shapes being sold in 2022 over 2021," explained Joel Klein, CEO at Ritani. "We are looking at 25% of our total sales and millions of dollars more than years prior," he continued.
Celebrities like Ariana Grande and Olympian Simone Biles have brought even more attention to oval-shaped diamonds recently. While round diamonds have always been the most popular engagement ring shape, fancy-cut diamonds will most likely keep rising in popularity and include oval-shaped, pear-shaped, and emerald-shaped diamonds.
"Oval engagement rings can help elongate your fingers creating an elegant look. This cut also can make engagement rings appear larger by creating an illusion of big size," says Juliet Gomes, Customer Success Manager at Ritani.
It leads to the question: will oval-cut diamonds eventually surpass the world's most popular round-cut diamond in 2023? Currently, round engagement ring styles make up about 50% of sales on Ritani.com. Read all of Ritani's 2023 Engagement Ring Trend Predictions here: https://www.ritani.com/blogs/news/2023-engagement-ring-trends
To learn more about how to shop for oval engagement rings visit: https://www.ritani.com/blogs/news/oval-engagement-ring-buying-guide

Source: Ritani